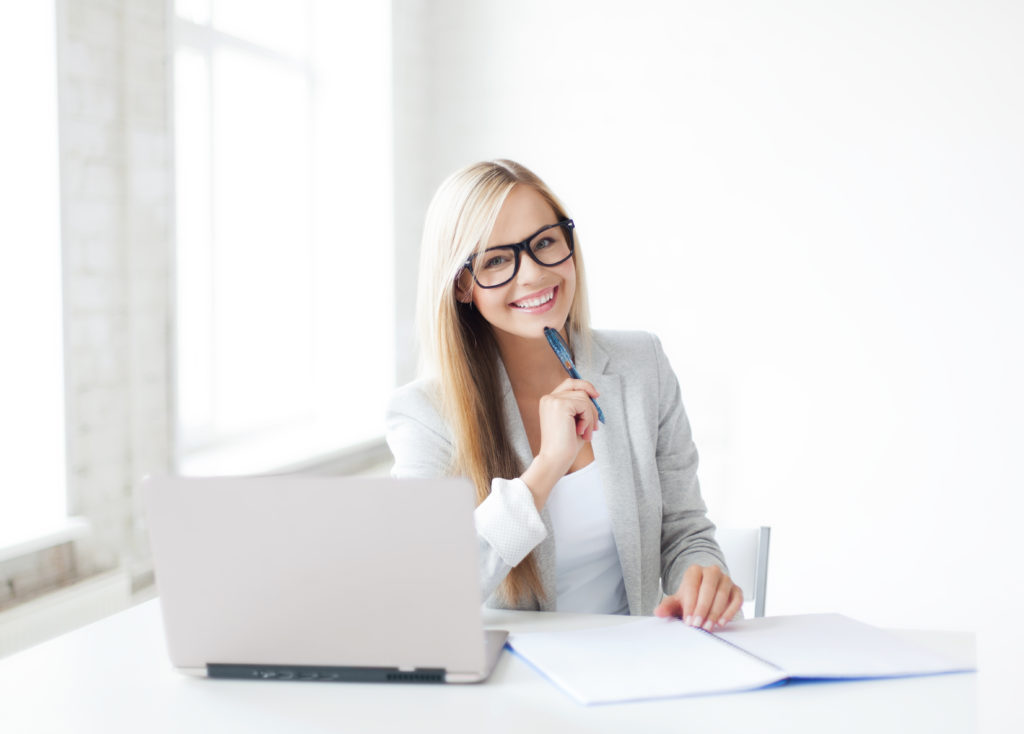 You're watching the news. Reading the statistics. Feeling frightened about the current near-15% unemployment rate. Many healthcare professionals are now unemployed. Maybe you've already lost your job, or fear losing your job. Maybe you're working, but afraid you'll catch COVID-19 and you're looking for a less "germy" job. The events of the past few months might make you rethink your job choices.
Where do you start?
Look inside yourself. What do you really want?
People who give advice about landing a job seem to always skip this step. What a shame.
If you have healthcare degrees, credentials, and/or certifications, you have more options than I can possibly list. You may think of yourself in one particular specialty. But giving clinical care is only one of your many options when you rethink your job choices.
Let's say you're an expert maternal-child nurse. Okay. Can you do something else?
I have earned multiple degrees, certifications, and licenses. And I have plenty of clinical expertise. Yet, I've been paid as a book author, founding editor of my specialty's publication, columnist, expert reviewer, editor for others' books, administrator, university faculty, consultant, and more. I've volunteered in even more roles. I'm currently a business owner, a blogger, and an internationally-syndicated podcast host.
Those are big departures from being a clinical expert. Big.
Only once in my 40-ish years as a nurse did I ever have a job for which I was fully qualified. I didn't let that stop me. Don't let it stop you, either.
Look good. Update your résumé
Whether you stay in clinical practice or reinvent yourself, you'll need to update your résumé.
Awhile ago, I gave several tips to another nurse who was updating her résumé. As you rethink your job choices, consider my advice to her — and maybe now, to you!
Look better. Update Your LinkedIn profile
You can't post your LinkedIn profile and let it gather mold until you retire. You need to keep it fresh and updated, especially when you rethink your job choices. But where do you start?
It isn't as daunting as it feels. A short article in FastCompany says you need to:
Update your contact information
Choose a background graphic
Add or update a profile photo
List past jobs – this article says "all" whereas others say only relevant jobs
Add keywords
Perfect a compelling headline
Update your skills section
Of these, here are the two that may be the easiest, and the most important.
Photos: You can get a crisp, new photo with your smartphone. That beats an old, tired-looking photo. However, a professionally-done photo is ideal. If you have the budget, and if you live in the area, consider my personal favorite, Dynamite Studios.
Background: Here's 5-minute makeover tip from Donna Serdula: Replace the bland, generic blue background with your own background. It will make you stand out from the crowd on LinkedIn.
There are more tips in Donna Serdula's book, LinkedIn Makeover: Professional Secrets to a POWERFUL LinkedIn Profile.
Look around. How about a new setting?
When you rethink your job choices, don't pigeonhole yourself. Consider a new setting. How about something in telehealth? That might be looking good right now!
First, though, check out these six attributes that the ideal telehealth person needs. Nevertheless, you'll still need to start with a strong résumé, and develop some "webside manner".
Telehealth is the wave of the future. It can also be a way for you to use your clinical expertise in a very different way.
Look up. Look up higher: Professional Development
Whether you stay in your current job, get a new clinical job, or totally re-invent yourself, let me give you 10 reasons why professional development is critical.
Don't confuse continuing education with professional development. First, get a good working definition of professional development. I've explained that professional development is different from continuing education, but there is some overlap.
Look at it this way: Continuing education is just a small part of professional development. And, sometimes, it happens with the help of an experienced colleague.
Look forward: Find ways to get ahead
When you rethink your job choices, look at the road ahead. If you're considering becoming an IBCLC®, sign up for my free video series that will guide you through eligibility requirements and help get your on your way!
Maybe you already know you'd like to get your IBCLC certification. If so, sign up for my live all-online Lactation Education Course.
Maybe you'd like to apply for a scholarship for that course.
Or maybe you're halfway there, and need my shorter course that offers 45 lactation-specific hours.
Look beyond
Look inside, look good, look better, look around, look up, look forward. But don't stay stuck. Look beyond your current situation when rethinking your job choices.
Have you been rethinking your job choices? Tell me how it's going in the comments below!
Share this