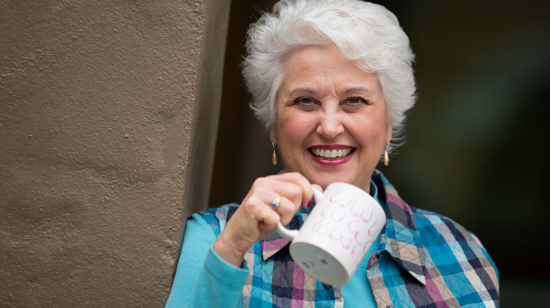 If you're like me, you believe that birthing and breastfeeding is a normal event in a woman's life. You realize that women have been birthing and breastfeeding their children for thousands of years, and the medicalization of this normal event is, in most cases, unnecessary and interruptive to the normal biological human processes.
If you're pregnant, maybe you're already wondering if you can birth your own baby. Maybe you're fearful of what might happen, and perhaps you feel yourself thinking a cesarean would be easier. Or, maybe you have already given birth, and feel sure that you don't have enough milk to feed your baby. And, your well-meaning friends and relatives reinforce that idea. You really want to make your own decisions for yourself and family, but you're still thinking the doctor is the expert, and your voice or your values don't count.
That's what happens when the birthing and breastfeeding processes are eclipsed by the over-interventions and over-medicalization that have become the social norm.
Don't misunderstand. I'm not anti-medicine or anti-hospital. I worked in hospitals for decades and was educated at a hospital school of nursing. (Sadly, most such schools are now extinct.) I hold an advanced nursing degree and I have been very much a part of the high-risk, high-intervention establishment here in the United States. I've taught fetal monitoring courses, managed high-risk antepartum mothers and taken care of preterm kids on ventilators. All of that high-tech stuff has a place. No doubt about it.
But I eventually realized that most of the birth practices we have are not "best practices". Not even close. Mothers lose confidence in themselves and their ability to nourish and nurture their children. I'm here to change all that.
I'm a perinatal clinical nurse specialist and internationally-recognized author and expert. I also help other high-achieving clinical experts to develop writing, presenting, and business skills so they can influence clients and colleagues.
I have a depth and breadth of clinical expertise in nearly all aspects of childbearing. Yes, I've been an International Board-Certified Lactation Consultant (IBCLC) for over 25 years. But lactation is only one small part of my past or future interest. I provide consultation on matters that are not necessarily related to lactation, i.e., issues related to system-level change in hospitals, continuing education, and more.
I've functioned as a staff nurse, charge nurse, clinical nurse specialist in community-based and tertiary care hospitals. I've also been the Associate Clinical Chief of OB/GYN Nursing at a major medical center, and a faculty member at three prestigious universities.
In addition to my paid employment, I've also been a founding member of the United States Breastfeeding Committee. I've been both an assessor for and the President of Baby-Friendly USA. I've presented for multiple national and international groups. And, a highlight of my career was being chosen twice to participate in the NCLEX panel. I've had a rich and varied career, and I'm grateful for all who have helped me to achieve those accomplishments.
If you're an avid reader, you probably know I've been an editorial board member for JOGNN, and I was the founding editor for Nursing for Women's Health. I'm the sole author of Breastfeeding: Clinical Strategies for Nurses as well as several other books and hundreds of articles.
Won't you join me in my quest to take charge of birthing and breastfeeding decisions? If you have 3 ½ minutes a day to read my pithy how-to suggestions, check out my blog! I blog regularly, every Friday. I write about birthing and breastfeeding issues, IBCLC exam issues and study strategies, hospital practice issues and more. Please let me hear from you; I try to answer every comment that is posted! And don't forget to subscribe.
Most of all, let me hear from you! Contact me at info@mariebiancuzzo.com or join me on social media.