Congratulations to Jessica Janocha
Winner of the
2023 Felix Biancuzzo Memorial Scholarship!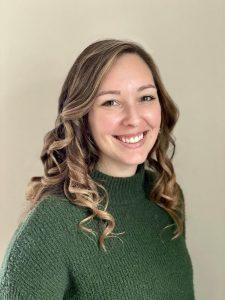 You've come so far. You've done so much. You feel so close to making your dream a reality. You want to get your IBCLC® certification and you'd like a little recognition for all that you do to help breastfeeding families.
You might be the next recipient of the Felix Biancuzzo Memorial Scholarship.
Offered annually since 2010, hundreds of people have applied for this merit-based award. Scholarship recipients have come from very diverse backgrounds from around the globe. If you are eager to provide evidence-based lactation support for breastfeeding, this could be your chance to get the recognition you deserve.
Named in honor of Marie's late father, the Felix Biancuzzo Memorial Scholarship covers the online Premier 95-Hour Lactation Education Course (Course fee only).
The scholarship will be awarded in July. Only first-time IBCLC exam candidates applying to sit for the exam in the following calendar year may apply. Previous winners of the Felix Biancuzzo Memorial Scholarship may not apply. The Felix Biancuzzo Memorial Scholarship is not a need-based award. The winner(s) will be chosen by a Selection Committee comprised of Marie Biancuzzo and staff, according to the applicant's demonstrated ability to:
Complete the scholarship application.
Initiate self-learning and develop own knowledge and skills.
Become actively aware of and involved in professional or community service activities related to breastfeeding; preference will be given to those who have been active members of breastfeeding coalitions or groups.
By applying for the Felix Biancuzzo Memorial Scholarship, you give permission for us to use your full name and image on announcements, our websites, and social media should you be selected as the winner(s). Winner(s) are required to provide a color photo (head and shoulders) prior to registering for their course.