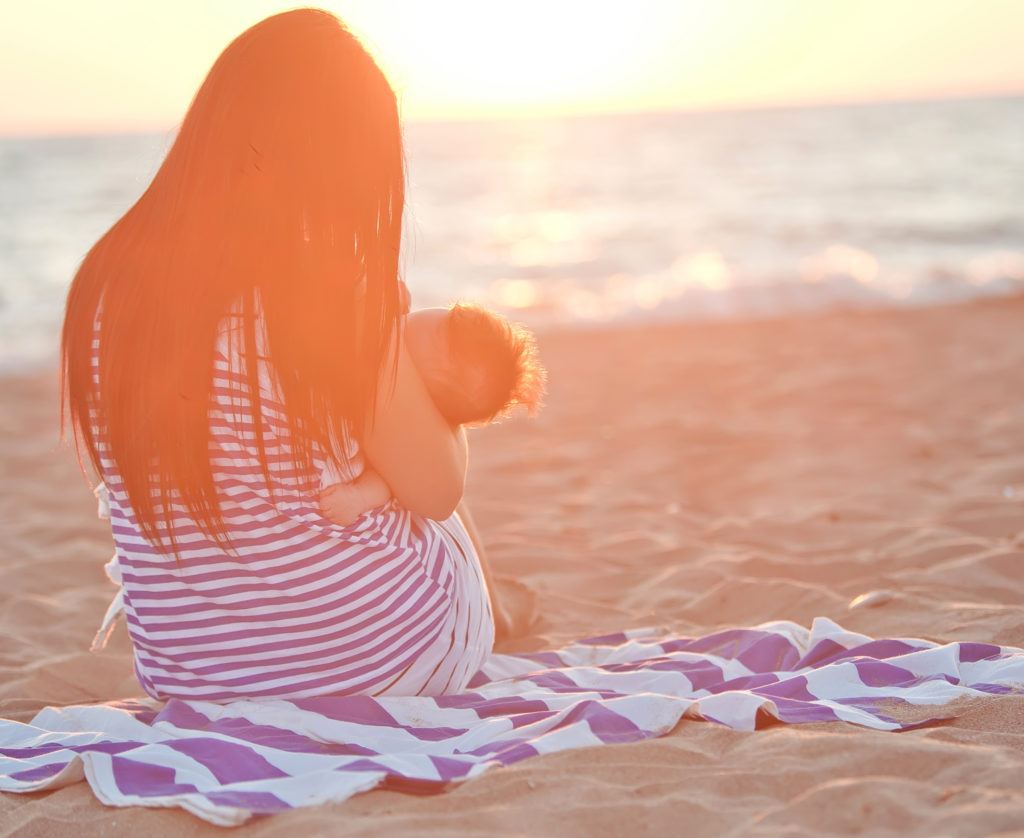 Celebrating World Breastfeeding Week 2020 helps us to reflect on the impact of breastfeeding on our generation and on the next. Earlier this week, I focused on how breastfeeding is better for the planet than alternative feeding methods. Today, I'll focus on how breastfeeding makes for healthier moms and babies.
Building immunity
By now, most people know that human milk is powerful stuff. Even the small amounts of colostrum produced in the beginning of lactation pack a powerful punch! Good things come in small batches, and those few milliliters coat and seal baby's gut, protecting it from harmful germs, resulting in healthier babies. Consider it a superfood for your baby.
During my podcast interview with Dr. Kirsty Le Doare, we discussed the microbiome and the importance of human milk in passive immunity. The information she shared was astonishing.
Obesity
The World Health Organization says that exclusive breastfeeding reduces risk of childhood obesity. Breastfed babies are more able to regulate food intake, making the risk of obesity lower. Those who suffer from childhood obesity are at a greater risk for high blood pressure, high cholesterol, breathing problems, and Type 2 diabetes.
Diabetes
Mothers who breastfeed for 5-6 months enjoy a decreased risk of Type 2 diabetes by half! And while women who develop gestational diabetes generally have an increased risk of developing Type 2 diabetes later on, those who breastfeed reduce their risks.
In my podcast interview with world-renowned researcher, Erica Gunderson, PhD, MPH, RD, we discussed the lasting effects of pregnancy and lactation on the development of obesity, metabolic risk factors, Type 2 diabetes, and cardiovascular disease.
Cancer
The total time a mother breastfeeds lowers her risk of both breast and ovarian cancers. Further, breastfeeding for longer periods offers a mother more protection against breast cancer. Breastfeeding also helps those who have a family history of the disease, and also protects those who have already had cancer from a recurrence. (Understand, however, that "protect" is not equivalent to "prevent.")
Here, I've tried to cite only the most compelling associations between breastfeeding and better life-long health. But honestly, this is only the tip of the iceberg. And even the formula companies admit that "breast is best" in terms of health for the baby and the mom.
Unless and until we can offer sustained promotion, protection, and support for breastfeeding, however, such health benefits making for healthier moms and babies will not be realized.
Share this post with your friends to share the benefits of breastfeeding!
Share this