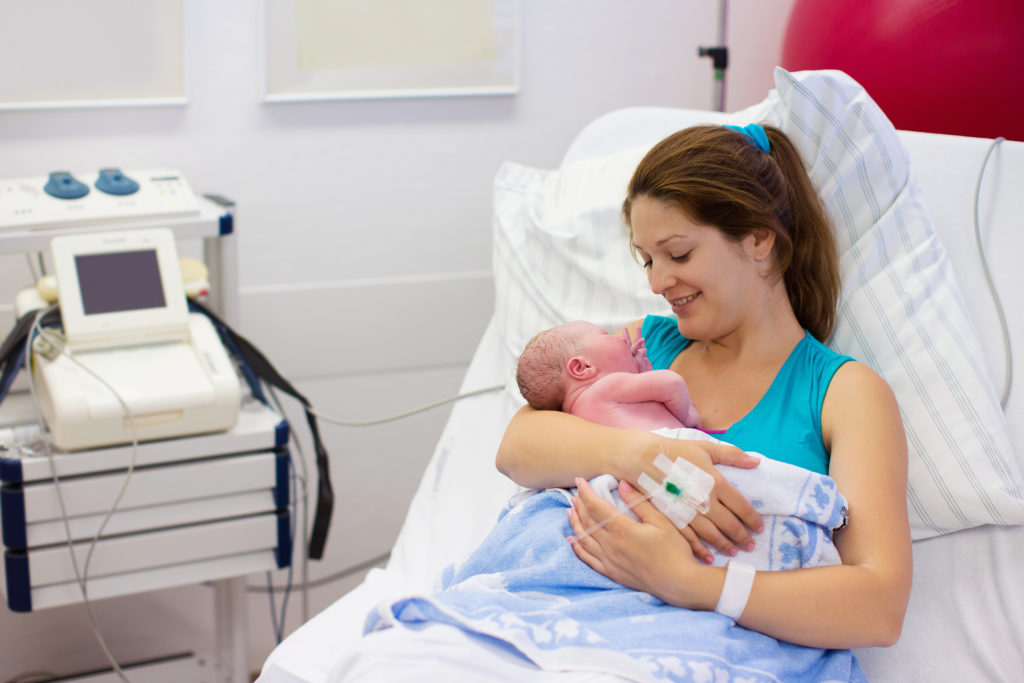 For millennia, laboring women have had a companion. But since the COVID crisis, it's possible — perhaps even likely — that women in some US states will now be alone when giving birth. And, a partner may be away for work, on military orders, or any number of other reasons that would make being present impossible.
Without a support person, what's a woman to do?
1. Explore the rules for doulas
What I'm about to suggest may be outdated by the time you read this. Rules are changing quickly. You may be alone when giving birth, but in some locales, a doula is allowed, whereas a friend or family member is not allowed in the labor room. Some doulas have had to prove they have a "business."
2. Consider a home birth
When I was a young nurse, I thought people were crazy to consider a home birth. I had seen all that can go wrong with a seemingly normal pregnancy and birth. I thought no one should take that chance.
Later, I was profoundly influenced by Diony Young's powerful book, Changing Childbirth: Family Birth in the Hospital. (And, I wrote my first peer-reviewed article under Diony's editorial supervision and I came to know her well.) I realized that most of what we did in the hospital was entirely un-physiologic.
3. Get your body in shape
Remember those women from the old days? The ones who had their kinfolk as companions and gave birth in a field? Just remember, they were doing physical work up until the day they went into labor.
I often observed that farm girls, who did chores every morning, tended to have faster labors. I came to believe that staying active is a key to a shorter labor. Now, there is plenty of research to substantiate that. Listen to my interview with Linda May, and read her book.
Meanwhile, walk frequently. Do lots of squats. Keep moving.
4. Use your brain in ways you never thought possible
If you've been following me for very long, you'll know I'm big on hypnosis. I've said it before, and I'll say it again. The first time I saw someone give birth in a hypnotic trance, I was convinced that it works.
You don't necessarily need a professional hypnotherapist to help you achieve a hypnotic trance. But you do need to get Robin Frees' CD. And most certainly, you need to get Marie Mongan's book, HypnoBirthing.
5. Inquire about chiropractic treatments during pregnancy
When I was working in labor and delivery, I regularly visited a semi-retired, ancient old chiropractor for monthly adjustments. The man was a mountain of knowledge, and a fabulous clinician. He told me about how chiropractic adjustments could help the body's structure and function to give birth.
Be sure to watch my very short video with Dr. Andrew Dorough. Dr. Dorough has special training for treating pregnant mothers and children. He gave three reasons why chiropractic can help you in labor. Even if you don't have to be alone when giving birth, you should strongly consider how this can help you and your baby.
6. Be prepared; your bag needs to contain everything you need
Do not assume that someone can bring something you forgot. Have a list of items for both you and the baby. Remember to pack clothes for after discharge. Have the car seat in the car and ready to go. Have a phone charger.
Pack some easy snacks for after delivery. Staff may not "allow" you to eat during labor, but you'll be hungry after you give birth!
If you're alone when giving birth, I'm hoping that somewhere you'll have someone to cheer you on. Make sure you:
have apps or settings updated so you're ready to go
know all parties are familiar with the technology so you don't have hiccups when it's go time
have a clear understanding of restrictions about using technology
Some hospitals require you to have permission to take photos or video. There may be rules against staff being recorded. Be sure to ask ahead of time so you're not caught off guard or don't have the necessary releases.
Being alone when giving birth means you may not have anyone to run errands or be your advocate. So be prepared.
7. Check the hospital's "rules" for laboring women
All hospitals and birthing centers are different, and during the pandemic, there may be additional restrictions in place. You may be able to have a support person or you may be alone when giving birth. Ask ahead of time what you are or aren't allowed to do. If you'd like something specific to do or have as part of your birth experience, perhaps a birthing ball, etc., be sure to ask ahead of time.
Many facilities now require masks, even for laboring mothers, so it's important to know the facts and rules before you arrive. See if a clear face shield would be acceptable rather than a mask.
Read part 1 of my 2-part series on questions to ask before going to the hospital. It will help you to think of questions to ask your provider in advance. Part 2 features questions to ask about labor and delivery.
Having been a labor and delivery nurse, I clearly remember partners, sisters, best friends, mothers, and others who came to support the laboring woman. In only a handful of cases did I see a woman who came to the hospital fully expecting to be alone. It isn't easy. But I'm hoping some of the tips I've given here might help at least a little.
Are you preparing to be alone when giving birth? How are you getting yourself ready? If you're a provider, what kind of tips do you have for expectant mothers? Share your thoughts in the comments below!
Share this