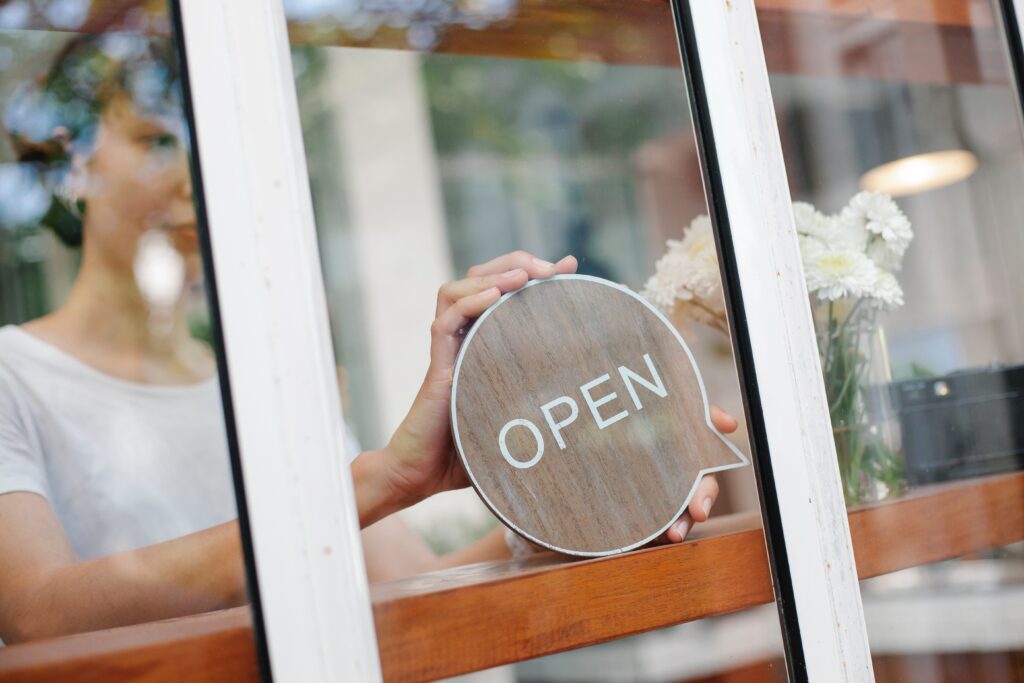 It's easy to think that "private lactation practice" means working from your own office. Okay, true enough! But there are other options you should consider for the best location.
From your home office?
You may think a home office seems like the best location. That's fine, but remember, you're running a business. You'll first want to check and see if your locale has any zoning laws. Learn how to check for zoning laws before you go too far with your plans.
Can you take your home office as an expense? Check, depending on your employment status.
If you do run your business from your home, remember that you'll have some other legal and practice issues to deal with. Here's just the tip of the iceberg.
Is there easy access to the door that is compliant with ADA regulations?
Is the space soundproof? Could someone else in your home hear visits? Consider confidentiality aspects.
How will you make sure that there's always snow removal?
Who will clean your bathroom every day?
Are you insured if a client slips and falls and gets injured? You'll need to know much more about home-based business insurance.
At the family's home
Home visits may seem like the best location in that they hold a number of advantages for both the family and the lactation consultant.
You get to see the family in their daily environment. You'll pick up on information that you might not have known if you hadn't been there.
The family doesn't have to get in the car with a newborn and other kids in tow and drive half-way across the city in the snow.
Then, there's the flip side.
How comfortable will you be in someone else's home? First, you'll need to lug all of your paraphernalia with you, including a scale. And you'll need to interact in an environment that might not be conducive to a good conversation.
I'm probably just quirky, but I don't like doing home visits. At all.
Here's a less quirky downside. You can't book as many appointments in a day, so you need to figure that into your pricing, and your calendar. Yes, you can take your car as an expense (use the current government regulations) but that means you need to keep track of your mileage.
From an off-site office
Perhaps the biggest advantage is that it clearly separates your work-life from your home-life.
If you're thinking that you want to get some walk-in clients (no appointments) then you'll want to choose an office that is in the vicinity where your clients are living or working. That might be pricey, though.
Places that are a little harder to find are likely to be less expensive.
My advice for deciding on the right location? Pick a location that is fairly near to your own home. My office is less than 2 miles from my house. When I originally rented office space, I had no idea how many times a week I would need to run back to the office for something. It just happens.
Even within the "office" setting, there are some variations. Your service occurs in an office outside of your home, but what is your relationship to the office owner? You could be:
a solopreneur, renting a private office space.
a partner; you and someone else jointly own a business and own/rent office space. This would usually be an IBCLC but it could be a dietitian or other professional.
a contractor; you agree to pay for a space in another professional's office establishment, but your clients pay you for services.
an employee; providing private lactation consultation to the client, but drawing a regular paycheck from a business owned by someone else)
You might also offer off-site visits. These could be visiting clients in their own homes, or perhaps even in the hospital.
Telehealth
Telehealth might seem like the best location for a few reasons. This seems like the ideal way for the family and the consultant to avoid travel time, traffic jams, and schlepping stuff around. And more.
I'd offer two big cautions. First, unless you have an in-person visit, there are subtle cues you miss. A faint lesion, a worried glance, and much more.
Second, there are a number of rapidly-changing legal issues associated with telehealth. Some of these laws have practical and expensive implications. For example, how will you ensure privacy with a video visit?
Thinking of using apps like Skype, FaceTime, or Zoom for video visits? No, those apps are not encrypted and therefore do not meet the HIPAA standard for security. And, it is my understanding that you may not record such visits.
Before you "go there," get clear on the cost and the hassle factor to be in compliance, and seek legal help.
I'm not saying you can't do it. But I'm saying, make sure you know what you're getting into.
My aim today was to help you think through some of the "where" options for finding the best location for your private practice. You'll also have to think about "what" you will offer.
If you're in private practice, how did you find the right location? If you're starting out, how are you weighing your options? Share your experiences in the comments below!
Share this