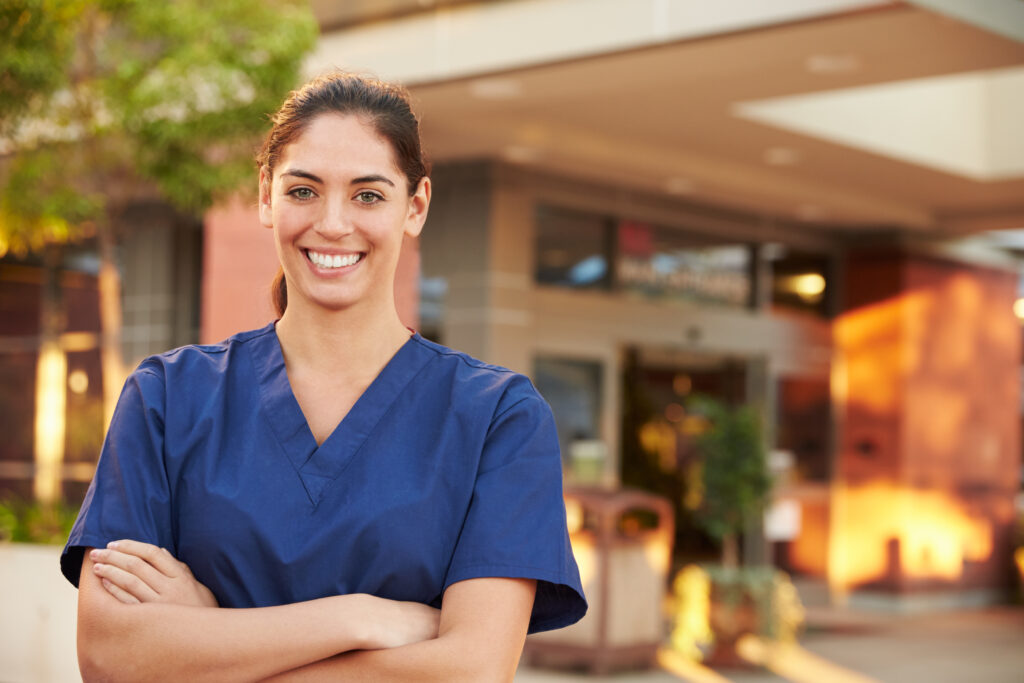 Is there ever a right time to get your IBCLC® certification? Or renewing? Or maybe just re-thinking how to use your certification? Here are some good reasons for getting, renewing, and using your IBCLC certification.
Decreased likelihood of floating to a non-OB floor
Getting pulled into another department is every nurse's worst nightmare. While there are no guarantees, getting your IBCLC certification may help keep you on the OB floor when the need arises elsewhere. If your hospital values your certification, having it might help here.
Job security and opportunities
Budget cuts and layoffs happen. One of the ways to improve your job security is to have more certifications and credentials. By having an IBCLC certification, you make yourself more versatile. Again, this depends on your facility, your boss, and other factors, but having your IBCLC certification is just another case to keep you.
Along with keeping you gainfully employed at your current position, another reason to get your IBCLC is an increased likelihood of finding employment elsewhere. You may want to move on to another location, a different role, or even starting your own private practice.
Having your IBCLC certification on your résumé might make you the top candidate.
Babies are always being born. It's even possible that with parents being locked down for months at a time due to COVID, there might be a baby boom!
Changes in business
Because of COVID, there are a lot of changes for businesses. Some businesses have already gone out of business. Now is a good time to start fresh.
You might want to start side hustle. (Just be highly aware of ethical issues and avoid conflicts of interest if you do a side hustle.) Breastfeeding is more cost effective than expensive formula and some families will be learning to breastfeed in order to save money.
If you're already out of a job, you have the time now to get your 95 hours of lactation-specific education and prepare before taking the IBCLC exam.
Here's a well-kept secret. You have 18 months to finish the course. If you can't pay for the entire course, we even offer it unit by unit, so you can pay as you go.
Add more to your private practice
If you already have your own private practice, one of the biggest reasons to get or renew your IBCLC certification is to expand your services, and hence, your revenue.
Let's say you're a doula. Getting your IBCLC certification would enable you to package services or have add-on services. The IBCLC certification introduces a new element to the services you can already provide new parents.
Already failed the exam?
If you've failed the exam in the past, now is the time to re-try. Catch the part about the 50% discount for a retest. Here's a verbatim quote from IBLCE's Candidate Information Guide.
"To be eligible to take the exam again, a candidate must meet current eligibility requirements… candidates are encouraged to affirmatively address areas of deficiency prior to retaking the examination.

If a candidate fails the IBCLC exam, then they are eligible to receive a 50% discounted exam retest fee for the next three exams attempts or up to three years following the first time they do not pass. Both initial and recertification exam candidates are eligible for the discounted rate."
Spooked by your previous failure? Let me help you with that "affirmatively address areas of deficiency."
If you are a candidate who has failed previously, let me help you. I offer a free analysis of where you went wrong and give recommendations to help you pass on your next attempt. Buy the Cure for Failure package. Or, seek help with that free analysis by sending email to info@mariebiancuzzo.com today.
Now might be the best time for you to get, renew, or re-think how to use your IBCLC certification.
What are the reasons you're getting or renewing your IBCLC? Share in the comments below!
Share this