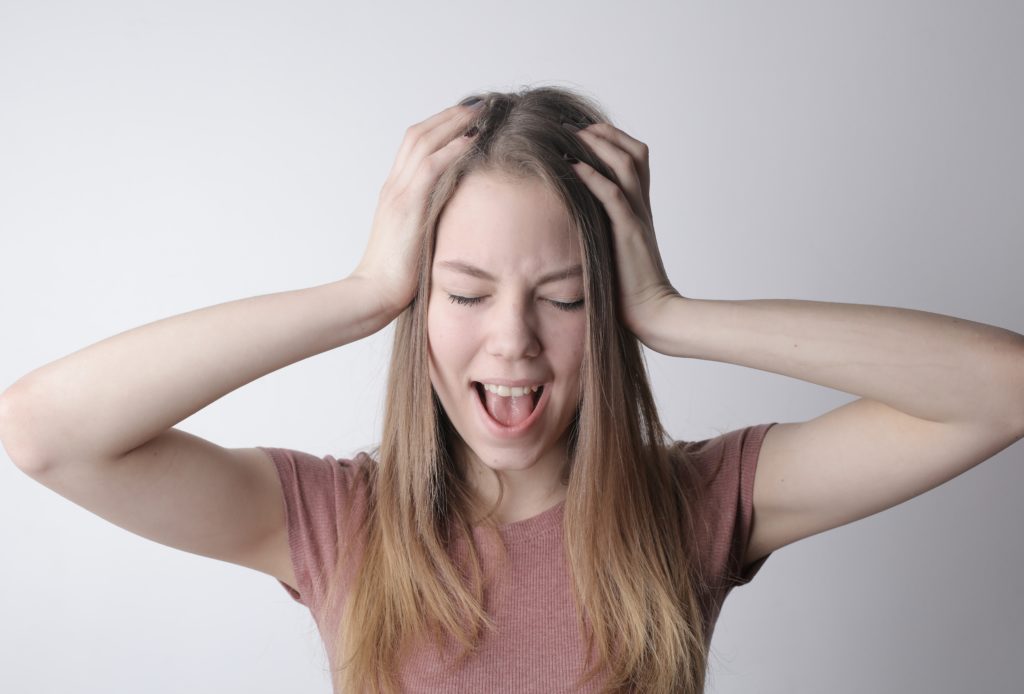 If you're preparing to take the IBLCE exam, you're probably feeling a little anxious. This year, even more than most, it feels like such a waiting game. Perhaps you'd planned on taking the spring exam and it was postponed. Maybe you planned on taking the fall exam, but you've had added stressors due to the pandemic. Either way, you're not alone if you have test anxiety.
Test anxiety is normal! It's completely normal to be nervous before a test — after all, this is a career-critical exam! But, test anxiety can lead to poor performance, so it's important to learn to cope. Today I'll provide some tips on how to deal with anxiety at test time.
Maintain a routine
There are only a few days until the test date but maintaining a simple routine can decrease test anxiety. Try to wake up at the same time and study in the same place. Find what works for you. 
Get nourishment
Some test-takers find that they get so consumed with studying, they forget to eat, or grab not-so-healthy foods. Maybe they load up on energy drinks and coffee to stay up late studying. Instead, try to eat well-balanced meals and stay hydrated. High amounts of caffeine can add to test anxiety and cause the jitters. Fuel your brain!
Think positive
It's important to think positively and be confident in your abilities. Focus on the knowledge gained during your preparation, rather than what you "might not know." Focusing on what you DO know helps to alleviate test anxiety.
Think about what motivates you. A member of my team has a soundtrack she plays before tough challenges to get herself psyched up. She says it gives her a few minutes to relax, but it's also a song that gets her amped up in a positive way.
Does that work for everyone? No. But maybe the Rocky theme song will help you visualize success!
Get enough sleep
You'll hear me say it again and again. Do not pull an all-nighter the evening prior to your exam! Sleep deprivation will only add to your test anxiety. In the days leading up to the exam, go to bed at a reasonable hour.
Use relaxation techniques
Hypnosis, listening to calming music, or adding lavender to a bath or diffuser may help you get into a more relaxed state. Those are some simple time-tested ways to get into a more relaxed state.
You might not think of exercise as a "relaxation technique" but in a way, it is. If you do some vigorous exercise, you can burn off some of your anxiety. About 30 minutes on the elliptical machine does the job for me. Other times, I use a stationary bike or take a bike ride outside.
Arrive early
I don't know about you, but I hate being late. The thought of being late causes me great anxiety, even for regular occasions like lunch with a friend. My test anxiety would be sky high if I thought that I might be late to take my exam!
If you're driving to the testing center, be sure to have alternate routes planned out and plan to arrive well before your testing time. In some locations, you might find it's tough to get a parking place.
When I've taken the exam, the instructions say I should arrive 30 minutes early. Last time, I could see why. There was a line of people ahead of me, waiting to check in to the testing center. I was still a little early for my scheduled testing time, but I was still uneasy about whether I was going to be seated on time.
In any event, it's better to arrive early and wait a few minutes in your car or get a few moments of fresh air than to stress out in an unfamiliar area.
You might have a few moments to do some deep-breathing to combat test anxiety while you wait. If you're taking the exam with a remote proctor, be on early to avoid technological problems.

How are you combating test anxiety? Share your tips with fellow candidates below!
Share this