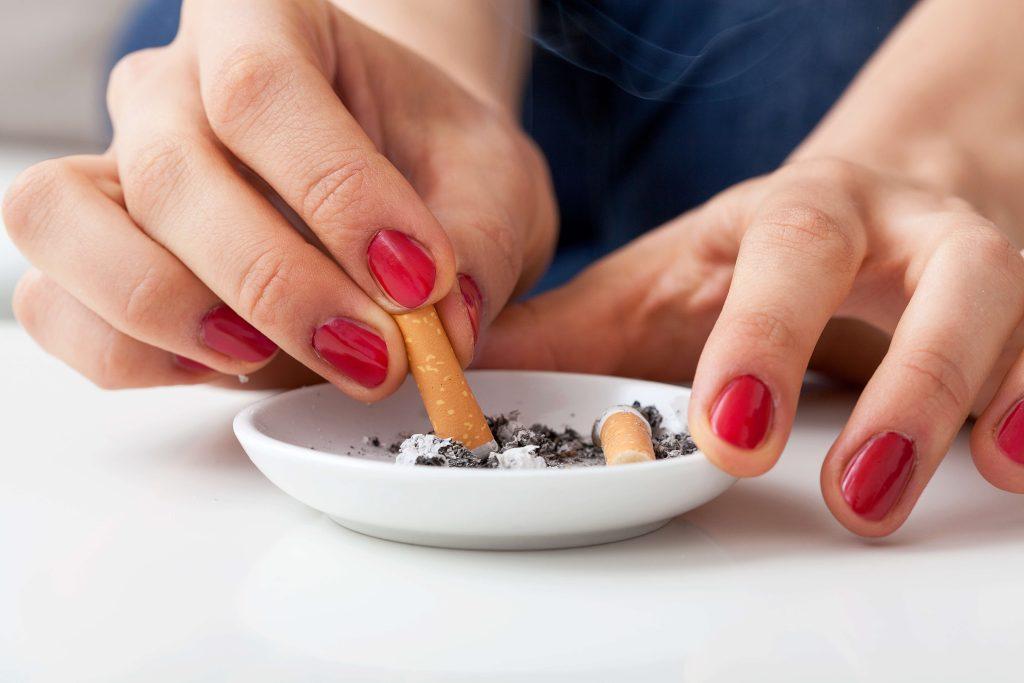 There are many reasons for anyone to stop smoking. And, there are some very specific reasons that breastfeeding mothers should quit smoking. Yet, because it's so addictive, quitting isn't easy. And, what works for one may not work for another. Thankfully, there are a variety of ways to stop smoking.
Prescription drugs
Prescription drugs bupropion (ZYBAN) and varenicline (Chantix) were both sold as smoking cessation aids, available by prescription only.
Bupropion had been shown to be fairly effective as a way to stop smoking, especially when used as part of a broader program (e.g., when setting goals) and along side nicotine replacement therapy.
Both have now been fully discontinued. But FDA-approved generic varenicline (an antidepressant) may still be available by prescription only.
As prescription drugs and science are ever-evolving, consult your doctor for current medication possibilities.
For these and all drugs, check the National Library of Medicine's LactMed for authoritative updates published every few weeks.
Hypnosis
Hypnosis has been effective for many situations, including as a way to stop smoking.
It does work for some people, but a 2018 Cochrane study says there is insufficient evidence to prove that it's better than behavior modification techniques or going cold turkey. This might be because some people are more receptive to suggestion than others.
What about the effectiveness of hypnosis in comparison to nicotine replacement therapy? A 2014 study by Hasan and colleagues found that hypnotherapy is more effective than nicotine replacement therapy in improving smoking abstinence in patients hospitalized for a smoking-related illness.
While further studies are needed, it appears that hypnosis is more effective in preventing relapse after quitting.
Counseling and support
If you're looking for ways to stop smoking, consider joining a support group in your area or find a counselor to aid you in your quest.
Also, limit your exposure to other smokers so that you are not tempted to start again.
Meanwhile, share your story with friends and family so they can help you on your journey.
Technology
There seems to be an app out there for everything these days, and this includes ways to stop smoking and vaping!
You can sign up for reminders and check-ups via text through Smokefree.gov. Not surprisingly, there are a variety of apps to aid you in kicking the habit. 
Cold turkey
Certainly, it is possible to quit without aid. Studies have shown that it is not as successful as other methods. For some, however, simply drawing a line in the sand and stopping is enough.
Just remember, the science is evolving rapidly, which means that everything I've said here could be outdated within a matter of weeks. Be sure to look for updates, and get advice from experts who specialize in this area.
How do you feel about these options for ways to stop smoking?
Share this