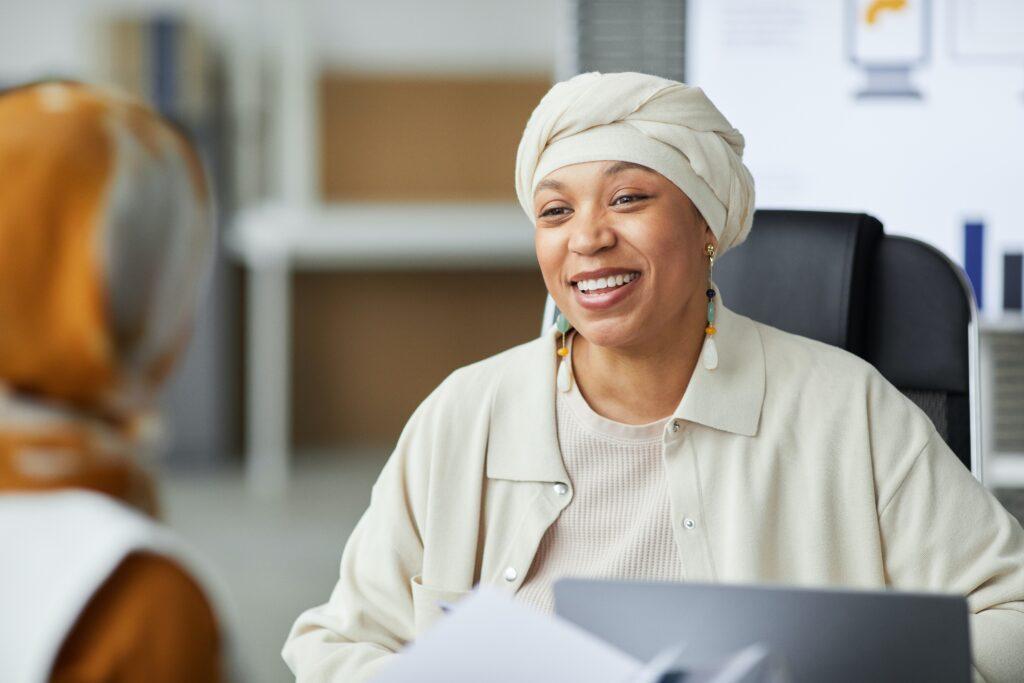 At this point, maybe your private practice is just a glimmer in your eye and a spring in your step. But sooner or later, you'll need to develop a solid business plan. A small part of that will be describing your private practice.
I could offer an entire course on how to write your mission, vision, and values statements. Those are critical. But let's start easy.
Just think about seven basic questions that will help you in describing your private practice.
1. What's your niche?
That begs a big question. From a marketing standpoint, what is a niche?
A niche market is a segment of a larger market that has its own customer demands and preferences.
It's properly pronounced "neesh" but in America, it's usually pronounced "nitch" to rhyme with "rich." As the saying goes, "The riches are in the niches."
The better you can determine your niche, the better you can market to your ideal client.
For example, I have a colleague who is a travel agent. She serves the "traveler" market, right? Right.
But her niche is international luxury vacations. If you want to take a road trip to Monument Valley, you're not in her niche.
One of my fellow business coaches does SEO optimization for local businesses. If you offer products or services all over the world, as I do, she's not the coach you want to hire. You aren't in her niche.
I'm presuming that you want to serve "breastfeeding families." What's your niche? Part of describing your private practice is articulating your specific niche.
I'd say that I've worked in three different niches:
Prenatal: Here, the "service" is very much based in helping the families to do good decision-making to help them meet their goals for birthing and breastfeeding.
Perinatal: By definition, this means dyads from 28 weeks' gestation until 28 days after birth. Here, the "service" is based on the initiation and establishment of good breastfeeding practices, which is very much woven into good birthing practices (a topic about which I am still very passionate!)
Postnatal: After the first month, the "service" is based on helping families to continue breastfeeding until they decide to do otherwise.
Like me, at one time or another, you can, and probably will, work in all those niches.
But I have deliberately chosen to focus on the perinatal dyads and the initiation of breastfeeding. My passion, my advanced degree as a clinical nurse specialist, my extensive hospital experience working as a nurse in low-risk antepartum and postpartum, high-risk antepartum and postpartum, plus well newborn and high-risk newborn settings paved the way for me to be in that niche for breastfeeding.

So, finding your niche is key.
2. What's your approach or philosophy?
Let's think about psychotherapists. A popular approach is Cognitive Behavioral Therapy (CBT).
But some therapists offer music therapy, Jungian psychotherapy, Enneagram-based therapy, breath therapy, play therapy for children, and more.
The field of lactation is not as well established, so we have fewer approaches.
Nonetheless, you should be on the lookout for specific approaches that you use. Robin Frees uses HypoBirthing™ and hypno-breastfeeding. Stephanie Larson uses Dancing for Birth™.
I often describe myself in terms of my philosophy. I'm very low-intervention. For some people, that's a real draw. But those who want a quick fix should work with someone else, not me.
3. What's your area of specialty?
Often, this is the same or similar to your niche. But not necessarily. As you begin describing your private practice to your market, be very clear on your area of specialty.
Whereas the niche might be thought of as more service-based (like the travel agent I described) an area of specialty is more problem based or issue based.
Consider orthopedic surgeons. I have chondromalacia in my left knee, and I visited a physician who does only knees. My husband recently had a frozen shoulder; he saw an orthopod who does only shoulders. When my mother broke her hip, she saw an orthopedic surgeon who did only hips. You get my point.
Here's one excellent example. My podcast guest, Diana West, IBCLC, has an area of specialty.
Although I'm very sure Diana could help anyone to breastfeed, her area of specialty is for those who are breastfeeding after breast reduction surgery (BFAR). She solves the problem of not-enough-milk for this particular group of mothers.
I'd also point out that she tends to work with the BFAR-related issues and problems during the prenatal, perinatal, and postnatal periods.
You might want to specialize for those who are experiencing postpartum depression. Kathleen Kendall-Tackett, PhD IBCLC, is well-known for her expertise in this area.
If I had my life to live over, I'd probably specialize in helping infants affected by cleft lips/palates or birth trauma to the head and neck. I'm fascinated by how these problems affect breastfeeding, and I'm pretty good at solving them.
4. What age groups or populations do you want to work with?
Again, this has some similarities to niches and areas of specialty. But not necessarily. Let's take a look.
Let's talk about twins. Twins could certainly be considered a population. And most of the time, twins are born prematurely, which puts them in a specific age bracket.
More than anyone else I know, Karen Gromada, RN IBCLC, is the queen of breastfeeding multiples. Her classic book, Mothering Multiples, has been in print for a few decades. She is the mother of twins, and she has authored not only the book, but created videos and much more.
Digging into the "age" issue a little deeper, I think of those who have focused on breastfeeding for the older infant or child. If you have a passion for helping older babies, believe me, there's a need for your services.
5. What special non-lactation skills do you have?
Perhaps you have some non-lactation skills. Don't omit this important information when you are describing your private practice.
For example, maybe you're bilingual.
Amber Thomas is a bilingual doula, registered nurse, and an IBCLC. In our podcast she told me she wanted her IBCLC so that she could offer "packages" to clients rather than just one service. In other words, a "one-stop-shop" thing for families.
One IBCLC in my live class was an attorney; do you think she'd attract divorced spouses who are facing issues related to custody and breastfeeding?
Maybe you consider yourself part of the LGBTQIA community, and you can therefore better relate to and attract that population. That's a specialty. (Be sure to listen to my podcast with Stephanie Brown, IBCLC, or if you need CERPs, consider my Everyday Clinical Care for the LGBTQIA Family course.
6. How many clients do you currently have, if any?
As you create your business plan, count how many client appointments you need to book in a week to turn a profit in your business.
The number of appointments you can book is directly related to your income. (Of course, you'll also need to consider your expenses. Otherwise, your business doesn't work.)
7. How many staff members do you have, if any?
Where do I start to talk about this? As a new business owner, you may feel tempted to skip over this when you are describing your private practice, but you shouldn't.
The people on my team are my corporate family. I care deeply about them; I can't tell you how much! But having employees adds a layer of complexity to your business that requires strong leadership skills.
In the same breath, I'd say, if you don't have a team, you don't have a very big vision. There's only so much you can do by yourself.
My best advice would be, first determine how having a teammate could help you to leverage your own time, and therefore, your profits.
In summary, you can't serve everyone, and you can't do everything. As you establish your business, think about it from the standpoint of the simple but elegant Ikigai model:
What does the world need?
What are you good at?
What are you passionate about?
What can you get paid for?
Answer those four questions, as well as the seven questions I've raised in this post, and you will have a solid start for your business.
Do you need help describing your private practice? Either your existing or hoped-for private lactation practice? Send email to coaching@mariebiancuzzo.com.
Share this