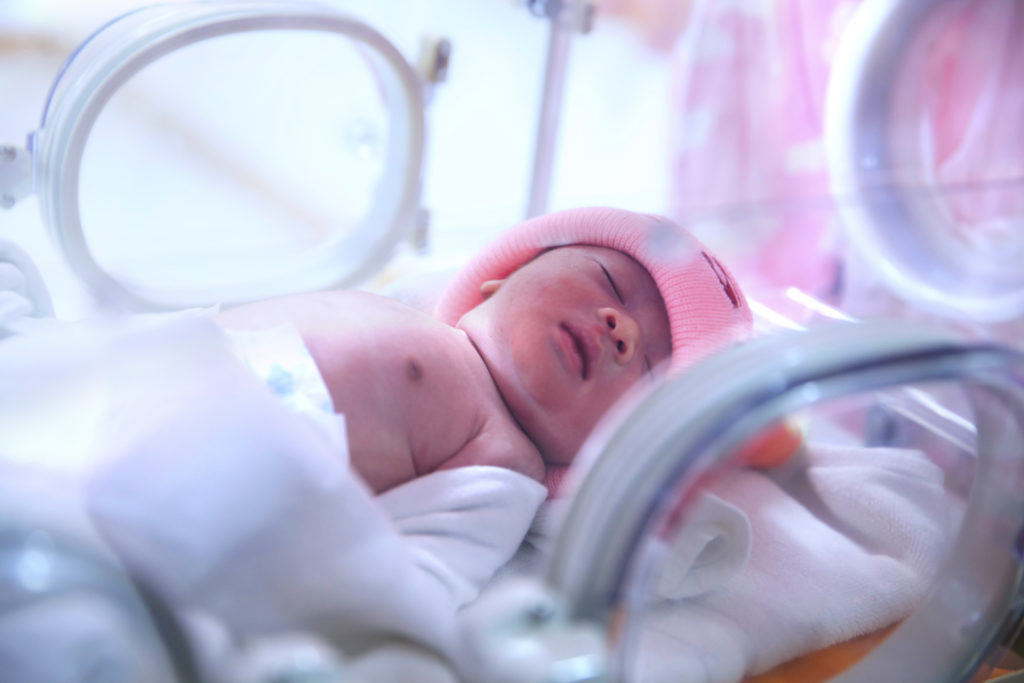 There's any number of reasons why babies are admitted to the neonatal intensive care unit (NICU). As scary as admission might be, you might find yourself taken aback when some important things fall through the cracks at the last minute before your breastfed baby is discharged from the NICU.
Here are some questions to ask:
1. How soon can my baby go to breast?
I know this sounds bizarre. But in a regional medical center, I've been called to help a new mother breastfeed her baby for the first time. Which is fine but imagine my distress when I get to the NICU and see she is in the wheelchair, ready for discharge! Why didn't I get this call earlier?
In many or most cases, if babies can coordinate suck and swallow, they can and should go to breast. If they can suck and swallow milk what's in a bottle, there is no "danger" in having them breastfeed.
The common assumption that breastfeeding is more "work" than bottle-feeding is not true. Several research studies have shown that oxygenation is actually better when breastfeeding than when bottle feeding.
2. What medications, equipment or special formula do I need?
Now don't flip out when I say, "special formula." In many or most circumstances, human milk is best for human babies, including those who are born before term.
But some preterm infants need a special formula. And, some infants who are born at term may have a condition that requires a special formula. Especially if you live in a rural area, you might have a tough time finding the special formula in your locale, so make sure you confirm availability before your breastfed baby is discharged from the NICU.
The same is true for medications and equipment. Be sure you have what you need, and that you know how to get it and use it.
Furthermore, ask when your baby had the last feeding or last dose of medication so that you can offer the next feeding or dose at the appropriate time.
3. How can I read my baby's behaviors and cues?
Babies do quirky things. They just do! Some of those quirky things are just fine! Other things … um, no.
Before your breastfed baby is discharged from the NICU, arrange for a substantial block of time to be with your baby so you can learn normal behavior or cues.
Some NICUs offer an overnight room for the parents from the get-go. But many don't. You may need to ask.
4. What tests, procedures or paperwork need to be done before discharge?
It's a little unnerving if you suddenly realize that some tests, procedures, or paperwork are holding up your baby's discharge. These may be tests or procedures for your baby's special condition.
But more often than not, it's the "routine" tests or procedures (such as a hearing test or a circumcision) or unwritten prescriptions that fall through the cracks.
5. What preparations and contacts do I need to line up?
Once you get home, the last thing you want to do is fumble for instructions, names and phone numbers, and anything else that could have been handled earlier.
Here are two critical questions to ask before your baby is discharged from the NICU:
Do you need CPR training before you bring your baby home? Similarly, do you have a friend or family member who is also willing to get the training? Otherwise, you won't ever be able to leave the house.
Does your house or apartment need any modifications to accommodate the equipment? It might be electrical or structural or anything else, but make sure you raise the question long before the discharge is scheduled.
6. Am I confident I know when to call for help?
Parenting a healthy newborn is like going from being a graduate student to a full professor overnight! After your breastfed baby is discharged from the NICU, you will need to become Dean of the Universe!
You may very likely need help with milk production and or feeding. Also, make sure you know any and all signs that your baby needs immediate medical help.
Did something fall through the cracks near your baby's scheduled discharge time? Do you have some additional advice?
Share this