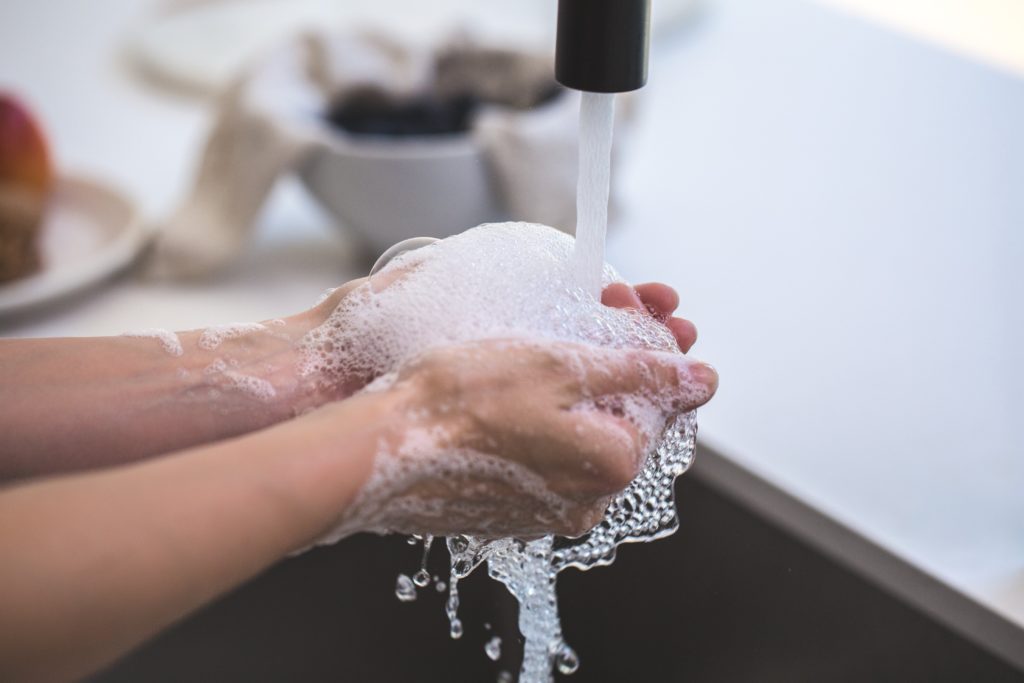 If you've listened to the television or radio recently, you've heard the term "coronavirus," also known as COVID-19. You've probably heard about grocery stores being out of toilet paper and hand sanitizer. Perhaps you've altered your travel plans. You've probably been affected by school or work closures. But, what does the coronavirus mean for breastfeeding mothers and infants?
What is the coronavirus?
The novel coronavirus, or COVID-19, is a new strain of coronavirus. The virus is commonly referred to simply as coronavirus in the media. It is linked to some types of the common cold and Severe Acute Respiratory Syndrome (SARS).
Public health authorities admit that there's a lot we don't know about COVID-19. However, officials are treating it as a person-to-person transfer like other coronaviruses.
Breastfeeding and coronavirus: Prevention
Understandably, breastfeeding mothers are concerned about whether they should continue to breastfeed. We know that breastfeeding offers protection against many illnesses for infants.
For this reason, public health authorities frequently urge continued breastfeeding if the mother has a virus. As an example, mothers with the flu are urged to breastfeed while making an effort to avoid spreading the illness to children. Actually, there are very few situations where the risks of breastfeeding outweigh the benefits.
Prevention, of course, is always the best strategy. Get everyone in your household to wash hands as described here and as demonstrated here.
If you are confirmed or under observation for COVID-19 you should take precautions to avoid passing the virus on to your infant or child. Wash your hands before touching your infant, and wear a mask while breastfeeding, if possible to prevent spreading the illness to your child. As always, if you are pumping your milk, clean your pump and all pump parts carefully and wash hands before touching any parts of the pump.
Also, check out guidance for household cleaning.
Breastfeeding mothers and coronavirus: What authorities and experts say
What are the public health authorities and the experts saying about breastfeeding and coronavirus?
The Centers for Disease Control and Prevention currently has no specific guidance on breastfeeding with similar viruses such as SARS-CoV or MERS-CoV. However, UNICEF says that mothers can continue to breastfeed even after confirmation of coronavirus.
Breastfeeding Medicine has published a new article stating that while there is no antiviral medication proven to fight this strain, Remdesivir shows promise.
Expectant mothers and coronavirus
Pregnancy can make mothers more susceptible to any viral respiratory illness. There is no information about adverse reactions for COVID-19, but pregnancy loss has been indicated in other cases of coronaviruses.
We have limited reports of adverse infant outcomes such as preterm birth, for infants born to mothers with COVID-19. However, it is not clear whether they were due to maternal illness.
Effects of the coronavirus on infants
We have no information on whether infants exposed to COVID-19 experience long-term adverse effects, whether confirmed with the illness or exposed to it in utero.
Bottom line on coronavirus
The mother's milk provides protection against many diseases. Keep in mind that the benefits of breastfeeding almost always far outweigh any risks.
The CDC recommends that the decision to continue breastfeeding with coronavirus is best left to parents in coordination with their healthcare provider.
If you know anyone who could benefit from reading this post, please share it!
Share this