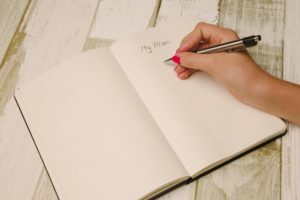 Some people spend two years or more getting ready to take the IBCLC® exam. Admittedly, some people are ready in 6 months or less! But for a variety of reasons, some people I've met need 2 years or more. Planning for 2 years of preparation may seem like a lot. But there are a number of eligibility requirements and — for one reason or another — some candidates must spread out the tasks that are required to apply for the exam.
Before you read on, please note that requirements for the IBCLC exam are subject to change. The following information is our understanding of the current eligibility requirements, but not the official word. For the official requirements for the IBCLC exam, check the IBLCE site as you prepare.
So let's say you're anticipating a 2-year preparation. It might seem like a long time, but you'll need to develop a plan to use that time wisely. Here are some suggestions to help you develop a plan to meet the exam eligibility requirements.
Familiarize yourself with requirements and deadlines
Before jumping into coursework and hours, make yourself familiar with the Candidate Information Guide, fees, and key dates for exams and deadlines. Get a dedicated calendar to help you. Start out by getting organized and having a timeline to keep you on track.
As a first step for determining how to meet the eligibility requirements for the IBCLC exam, you might want to watch my free video series, How to Become a Lactation Consultant, for information about the many options and opportunities as you embark upon this journey.
Determine which pathway is right for you
You may choose any pathway to complete your requirements, but one is probably a better fit over the others for your situation. For example, those that are Recognized Health Professionals generally use Pathway 1. But you could also choose Pathway 1 if you give mother-to-mother peer support, at a recognized breastfeeding support counselor organization.
People get confused about the pathways, so this is where live discussion can be especially helpful. I've seen people who think they want to or need to use a particular pathway, but change their mind by the time we finish the webinar. They have gained clarity.
You will need to meet requirements in the following areas:
Lactation-specific clinical experience — the pathway you choose will dictate specific number of hours that you'll be required to complete
Lactation-specific education (90 hours, plus 5 hours of communication for all)
Health sciences courses
It does not matter which requirement you complete first, only that you complete all of the requirements before applying. (Note: Not before sitting, but before applying!) There is not a time frame for completing health sciences courses, however both the clinical hours and lactation-specific education must be completed within the 5 years immediately prior to applying.
Lactation-specific clinical experience
Are you wondering what counts as clinical hours? IBLCE makes clear that "actual practise and provision of lactation and breastfeeding care is required." Be sure to see the IBLCE page on clinical hours for specific guidelines.
Lactation specific education
At least 90 hours of education in lactation and breastfeeding is required, with an additional 5 hours of communication hours. More information about specific education requirements is available here, and candidates should also consult the IBCLC Detailed Content Outline.
Health sciences education
Each candidate must complete 14 subjects of health sciences education. There are 8 subjects that must be earned at an accredited institution of higher learning, and 6 that can be taken at an institution of higher learning or a continuing education provider. There are a variety of ways to earn both categories of these subjects that fulfill the requirements. We offer a Health Sciences Education Package.
Resources
Start collecting resources now so that when you have completed your eligibility requirements and are in study mode, you have resources handy. My Born to Be Breastfed podcast provides a wealth of information weekly and I post blogs twice each week on a variety of topics, including test-taking strategies and exam prep. If you haven't already, be sure to subscribe via email so you don't miss out on the latest posts.
If you have questions about eligibility requirements, you're not alone! Over the years I've been asked a lot of questions and I do my best to answer all of them to help you along on your journey. I did a special podcast on your 50 most-asked IBCLC exam eligibility questions. Chances are, I answered your questions there!
When are you planning to take the IBCLC exam? What are the exam eligibility requirement questions that are tripping you up?
Share this