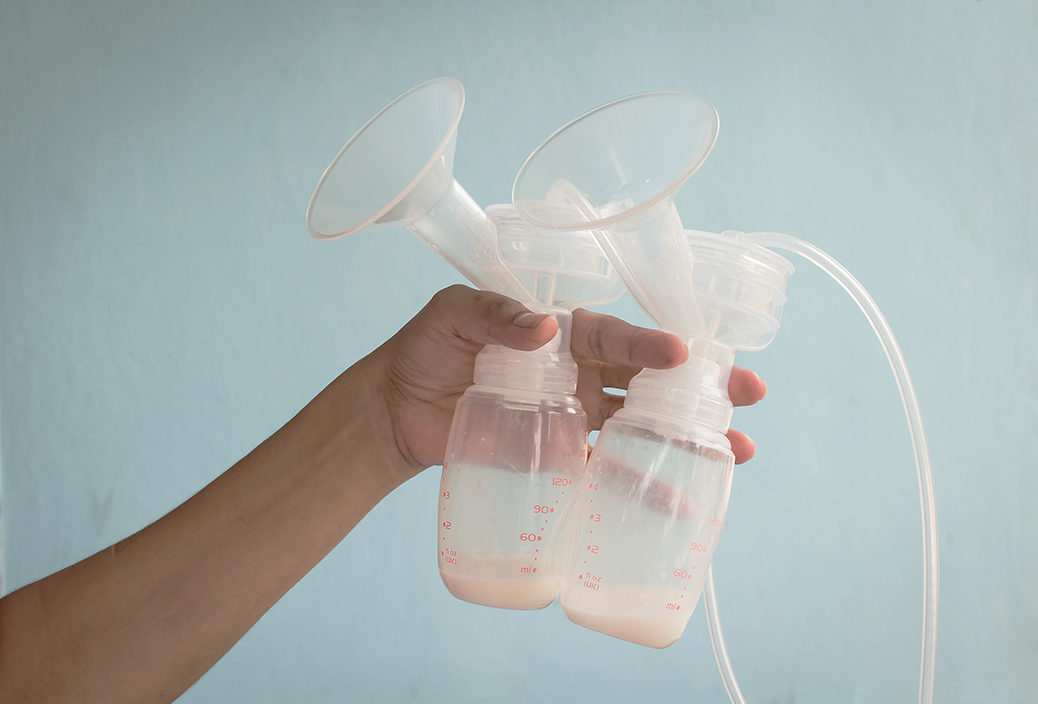 You've read the books, talked to friends, surfed the web, listened to my podcast, and compared customer reviews. You're sure you know how to go about choosing a breast pump, and have made your decision. You're all set, right? Not so fast. With a global market worth well over 700 million U.S. dollars, manufacturers are vying to make you choose theirs. But what's fact, what's fiction, and what will improve your pumping experience?
Before breaking the bank on the latest and greatest pumping technology, take the time to figure out what breast pump you really need. Here are just a few rules to follow before choosing a breast pump.
Rule #1: Don't listen to your best friend's recommendation
"I got the XYZ pump because my best friend loved it! I don't understand why she loves it, because I hate it!" I've heard this phrase uttered by frustrated moms many times.
A variation is, "What's the best breast pump on the market?"
My response always is, "There is no "best" breast pump. When choosing a breast pump, you need a pump to meet your needs and wants, and this all depends on your specific circumstances. Do you have a few minutes for me to explain?"
As with any other product — cars, socks, phones, or food — the "best" product for one person is not necessarily well-suited for another.
So rule number one when choosing a breast pump is to seek a breast pump that is best for you – not your mom, aunt, bestie, or anyone else.
Rule #2: Think about how you'll be using your pump
Is your baby nursing, or are you exclusively pumping? This is a critical question. If your baby is preterm, ill, or unable to suckle strongly, you are "pump-dependent."
Even if you have a healthy baby, perhaps your baby is not suckling, either by choice or by circumstance. You may have elected to be a full-term pumper, or you may be away from your baby for an extended period.
You're depending on the pump to maintain your milk supply. In these situations, a frequently-cycling electric pump is your best bet. Having said that, hand expression will work just as well as a high-quality electric pump.
Rule #3: Consider your work environment
When choosing a breast pump, your work environment affects your choice. Presuming you are working outside of your home, your work setting — including how far your work is from your home — influences what features you'll want.
If you can take a break nearly any time during the work day, and if you have a private office of your own, you can probably use any pump on the market. However, you might have a very different set of circumstances.
For example, if you're a forest ranger, lugging a heavy pump around or using one that requires electrical power isn't realistic. Even a battery-operated pump might not be convenient for you. Instead, consider a lightweight cylinder pump when choosing a breast pump. In my opinion, these little gems are unappreciated.
Consider the classic Kaneson. These are also great if you do air travel and want to tuck a pump into your carry-on case.
Rule#4: Consider the weight of pump
Even if you're not taking your pump to work, or traveling by plane, you might have a fundamental objection to lugging around any heavy item. For some people, the weight of the pump is a definite deal-maker, or a deal breaker.
Furthermore, if you're slinging the pump over your shoulder or crisscrossing it in front of you, you could be putting yourself at risk for a plugged duct.
Rule #5: Consider your quirky personal preferences
Each pump offers a different set of features, and each mom should have specific things she's looking for when choosing a breast pump.
Some moms may have an endless list of features that are important, while others don't require as many. Here are a few you might not have thought about. Some moms don't like:
a device that has multiple parts to assemble and disassemble, lose and replace!
washing parts. They also worry about losing tiny parts in the dishwasher.
making a public announcement that they're pumping. They want to be discreet.
You're entitled to your quirky preferences (aren't we all?) so feel free to shop for the features that are important to you — not necessarily to your bestie!
Rule #6: Consider what technical specs you value
There are all sorts of specs to consider. Finding out what all the terms need will help you figure out what you want.
Wrapping up the rules of choosing a breast pump
Here, I've covered only a very few factors that make one pump a "best" choice for one person and a "worst" choice for someone else. But all questions boil down to:
(1) outcome — keeping up your milk supply under your set of circumstances
(2) convenience or personal preference
As a new mom or expecting mom, I know you're tired. But take a little time to figure out what's best for you.
What are the one or two most important factors you'd be looking for when choosing a breast pump? Tell me in the comments below! Share with a friend who might be looking for advice on what kind of pump she should get!
Share this