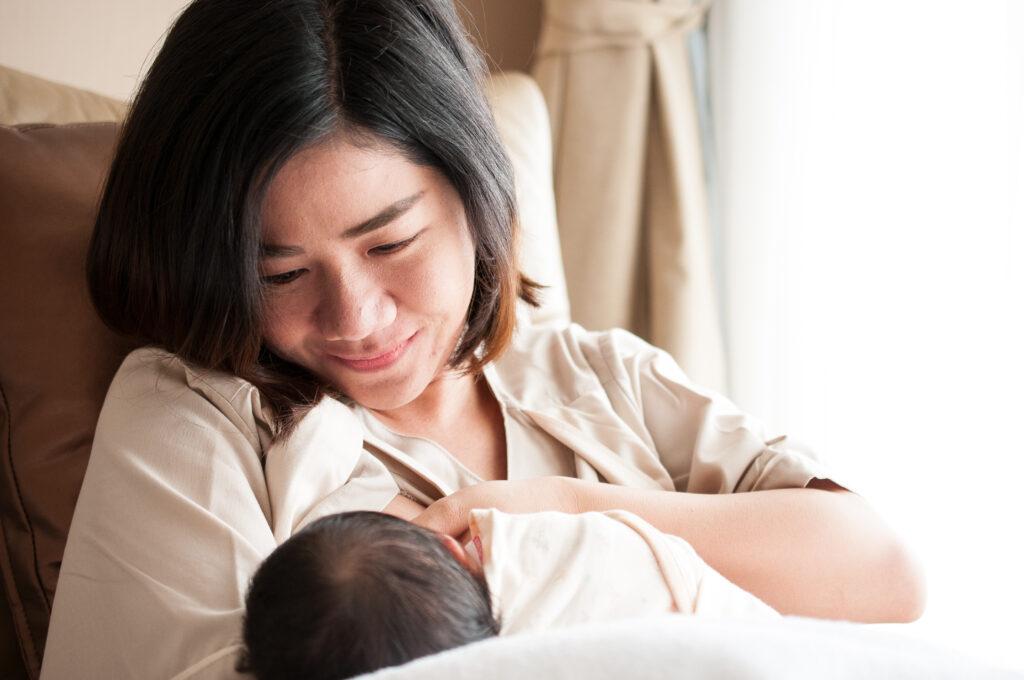 Have you ever thought about what I like to call the "magic triangle"? That's milk production, milk ejection, and milk transfer. Each of those is highly related to the other. For today, here are some very short answers to the amazingly complex milk ejection reflex, which you've probably heard called milk let-down.
1. What's a reflex?
According to Physiopedia, "a reflex is an involuntary and nearly instantaneous movement in response to a stimulus." There are different types of reflexes for adults and for babies. The milk ejection reflex is a neuroendocrine reflex. That means, it involves both a nervous ("neuro") response and a hormonal ("endocrine") response.
2. What's a milk ejection reflex (MER)?
Some type of stimulus results in milk being forced through a pathway of the milk ducts to the duct openings of the nipple.
3. What's the stimulus for milk let-down?
Any sensory stimulus might create a milk ejection reflex. Often, it's touch, such as a suckling baby. However, the stimulus could be auditory, visual, or even olfactory. (More details on that later.)
4. How do the neurological messages travel?
The nerve endings in the nipple send a message to the hypothalamus. That message travels to the anterior pituitary gland, which triggers the feedback inhibitor of lactation. It also triggers the release of the hormone prolactin which is involved in milk production.
5. What hormone is associated with milk let-down?
As we know, hormones work together. But the main hormone associated with let-down is oxytocin.
6. Does oxytocin have other major effects?
Yes. Oxytocin is the primary hormone involved in three physiologic processes: The experience of let-down, the contractions of labor, and the pleasure of orgasm.
7. Does let-down occur in both breasts?
Of course! But a similar question is, does it occur in one breast while the baby is suckling the other breast? Yes, it can, and often does. Seeing milk ejected from the contralateral breast – the breast not being suckled at the time – is a reassuring sign that the milk ejection reflex is working well.
8. Why doesn't milk continually flow out of breasts?
Milk ducts are basically tubes that have a circular band of muscle fibers, called a sphincter muscle.
A sphincter muscle narrows the natural opening of the body's structure (in this case, the milk duct) so that material can't move through the tube. (If you squeeze and relax the sphincter muscle of your urethra – the tube through which urine flows – you're releasing and stopping the flow of urine.)
9. How is milk let-down related to milk production?
Although they are two separate functions, milk let-down and milk production are related. The feedback inhibitor of lactation mechanism explains this relationship.
10. What's the bit with negative pressure?
Once the let-down reflex occurs, the baby suckles more vigorously. Suckling creates negative pressure in the baby's mouth, and hence, milk is transferred to the baby.
Once the baby stops suckling, positive pressure builds up in the breast. Hence, when a breast is not fully drained, milk production decreases. See? Milk ejection, milk production, and milk transfer are all separate functions, but they are related in this magic triangle!
11. How do you know if you're having a milk let-down?
That depends! Different women describe different sensations.
Many describe it as a "pins and needles" tingling sensation. Others describe it as a tightening sensation. Some say it's a momentary swift stabbing pain. Some say it's more like a spray nozzle moving fluid at full volume. And others say it's a sense of release.
12. Is it possible to be completely unaware of a let-down?
Absolutely. I've seen many mothers who say, "Oh, no, I don't feel a thing …" but milk is clearly dripping! From clinical experience, I've noticed that mothers having their first babies (primiparae) are frequently unaware of a let-down.
13. Are there "non-breast" sensations that occur with let-down?
Yes. I've taken care of hundreds or thousands of postpartum mothers, and many mothers notice uterine contractions ("afterpains") and an increase in lochia at that time. Usually, the contractions are more intense in mothers who have birthed several babies.
Thirst is another indicator that a mother is experiencing a milk let-down.
Milk let-down is a very complex issue and we've just scratched the surface today. Stay tuned for another post on stimuli impacts and some little-known quick facts.
Share this