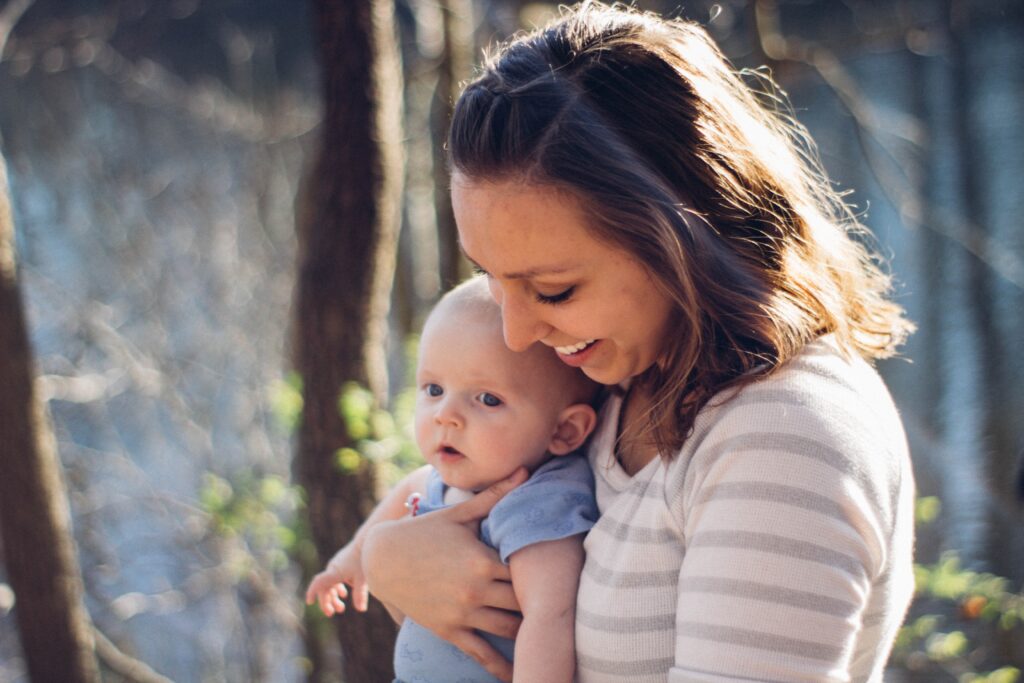 Many years ago, I saw a baby who had not made good weight gains. The mother told me about her good baby, and I watched the couplet breastfeed. I saw some indications that the baby had transferred milk successfully.
Okay. so far, so good.
But I was skeptical. Somehow, I just wasn't convinced that the feeding had gone well. Call it a sixth sense. Something seemed just a little amiss.
About 20 minutes later, I saw the baby putting her hands to her mouth. I pointed it out to the mother.
The mother did not recognize that as a sign of hunger. To the contrary, she was waiting for the baby to cry. Meaning, she thought that crying meant that a baby needed to be fed.
Her baby had what many of us call the "good baby" syndrome.
Here's what she and many other parents (and sometimes, professionals!) need to understand: Some babies don't have enough food and energy to cry.
Sometimes, too, it seems that all is okay, or at least marginally okay. The mother has milk. The baby has a good latch. Swallowing can be heard. All of that. And while those data points are important to look at, there's more to look at.
I can't say I've ever read this in a book, but if I had to name the 10 top red flags of signs that I'm facing a "good baby," these would be it. 
Parental report
The parents often talk about their "good baby."
A first-time parenting experience
This is the first experience the parents have had with their own baby, and — in many cases — with any infant or child. Many parents have never had younger siblings or relatives. They've never baby-sat.
What's going on at home
Distraction, even in a happy home, can be a concerning factor. It might be holiday time, or a sick relative, or the family is moving, or whatever. Somewhere in the hubbub, the parents are distracted.
Similarly, the parents may have no social support. Their families are hundreds or thousands of miles away, they are new in the neighborhood, or any other situation where there's no one to offer some hands-on help, or some expertise.
I'd also be on alert for a good baby if I was working with a single parent. That baby might be underfed. Don't leap to the conclusion that it's a "bad" parent. In many cases, it's a well-meaning parent who is lacking in information or confidence, or both.
Stools
In the good baby, stool passage is infrequent, and often the baby passes dry, hard stools with much grunting, groaning, and straining.
Parents (and sometimes providers!) talk about or try to treat "constipation." This is often a misperception.
Very little is coming out because very little is going in. What's "normal" for stool frequency depends very much on the baby's age.
While it's true that breastfed infants might have many days without a stool after the first month or so, such a long period without a stool in the first month of life is very worrisome. During the first month, a breastfed baby should pass at least 3 stools each day.
Urine
Urine output is scant. There are too few wet diapers, and even then, it's tough to find one that is really soaked.
Short feedings
The baby often quits nursing before taking in enough milk.
Weak suck, little energy
The baby seems apathetic or disinterested.
Often, the baby does better with suckling the breast after being given about a half ounce of milk by some other means.
Fatigue
During after the feeding, the baby looks as though she has undertaken a tiring task.
In the moment, this means that the baby won't take in a full feeding. In the longer haul, it means the baby won't completely "empty" the breast, and hence, milk supply will drop. I've explained that here.
Temperature
The baby seems chilly. I've observed cool hands and feet, even on a reasonably warm day. Sometimes the baby's body temperature is within normal range, but consistently on the low side of normal.
Growth
Weight gain has been poor, slow, or worse.
The baby has completely fallen off the growth curve. It's not unusual for infants to be on different curves for the first several months, but this looks different. For example, the baby was born in the 50th percentile and few months later is in the 3rd percentile. That's just not good.
After giving these topics some consideration, it can be easier to determine if the good baby is simply underfed. In that case, adjustments can be made.
Have you observed a good baby that was actually unintentionally underfed? Share in the comments!
Share this