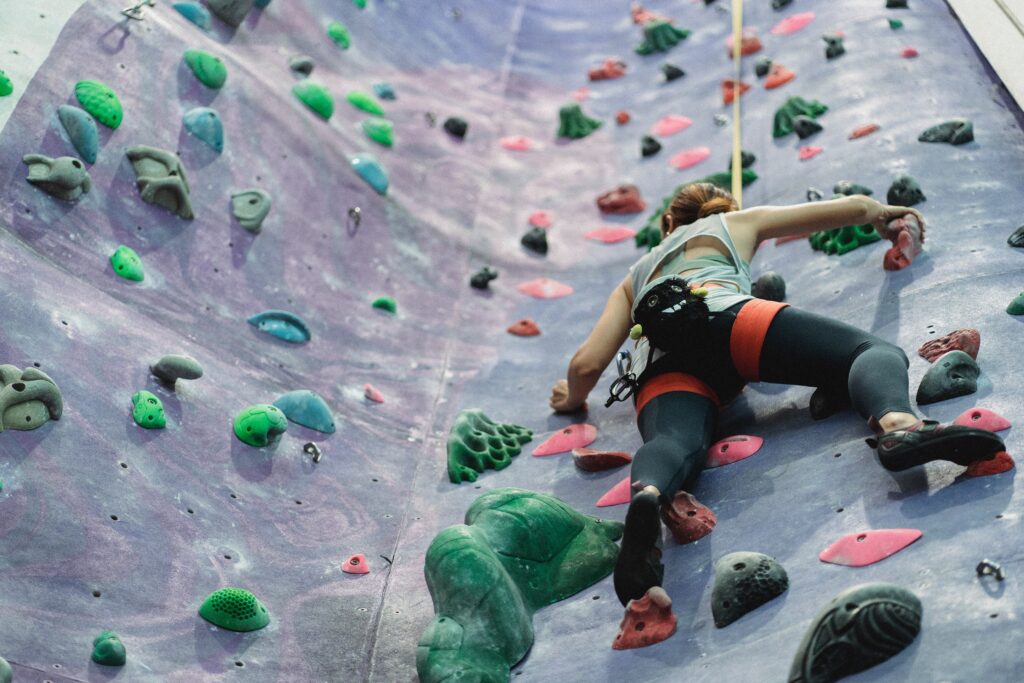 Every day, we face obstacles. They're staring us in the face. But if we let the obstacles stop us in our tracks, we get stuck. We won't see any progression in our professional development. Roadblocks are bound to pop up, but to grow professionally, we must learn how to face obstacles.
Best-selling author Kevin Daum points out three different types of obstacles: external, internal, and habitual.
External obstacles 
These are outside of your control. External obstacles might include:
number of hours required for eligibility
dates of the IBLCE™ Exam
difficulty level of the exam items
number of minutes allowed to answer each question
price of the exam (in the US, we're talking around $700)
While these obstacles are outside of your control, the examples I just gave are ones that you can plan for. The key is to become aware of these obstacles, and to create a plan to deal with them.
Be aware of dates, check the IBLCE website often, create a calendar for your study time, and create checklists to help you work through requirements for eligibility.
Internal obstacles 
Internal obstacles are those you have direct control over. These might include:
cash flow to support the price of the exam or the course
time availability
access to a computer at a time when you prefer to study
having your kids in your study space
Once again, we see that planning for how to face obstacles is the key to overcoming them.
Although you may not be able to control your cash flow or the cost of the exam, you can set aside money to cover the cost of the exam. Perhaps by skipping your daily caffeine fix or packing a lunch a few times a week (rather than buying it) will help close the gap.
Create a calendar for your study time. If you need to study when your kids are at home, perhaps you can swap playdates with a friend or neighbor to get in a few extra hours.
Maybe you'll need to plan to study early in the mornings before everyone else in your home has started their day. You may even be able to squeeze in some time by taking your lunch breaks in your car while studying.
Habitual obstacles 
Habitual obstacles are counterproductive behaviors. These might include:
multi-tasking while studying
studying when you're too tired
inconsistent scheduling of study time
skipping over difficult material
Daum says there are 4 ways to overcome any of these three obstacles, although one may work better for some than for others.
1. Embrace self-awareness
For example, be aware if you aren't prioritizing well.
I could talk all day about the importance of self-awareness. David Daniels, MD, has an interesting model for the The Universal Growth Process for Self-Mastery. He says it's about self-awareness, acceptance, appreciation, action, and adherence. In that order.
2. Commit to focused discipline
Daum mentions that the late, great Chet Holmes urged readers to have "pigheaded discipline." (I loved Holmes' book, The Ultimate Sales Machine.)
Holmes has an interesting definition of "focused discipline." He says it's the art of making your obstacle the #1 priority every day until it's gone.
Think about this for a moment. Do you write down your worst obstacle as your #1 priority each morning?
3. Use time to your advantage
This is especially important for external obstacles. Decide when you want to take the exam, and plan backwards from there.
Or, perhaps, think about your next career move, and plan backwards from there!
4. Engage in your own creativity
Honestly? That means sometimes you just need to unplug for several minutes! Consider author Anne Lamott's observation:
"Almost everything will work again if you unplug it for a few minutes, including you."
Here, Daum and I have given you a concise list for how to deal with obstacles. But it's easier said than done!
What are your tried-and-true tips for how to face obstacles and deal with them? Share your tips in the comments below!
Share this