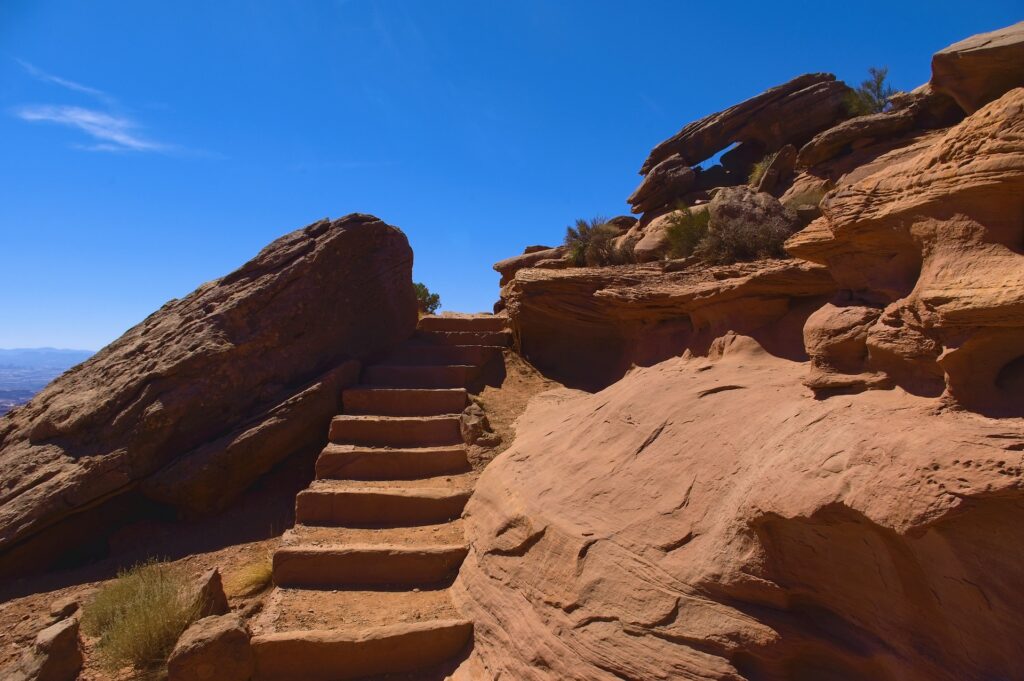 Oh dear. It happens. Each year, hundreds of people fail the IBCLC® exam. You are not alone. You may feel dead in your tracks. But, you aren't. Let me help you to take the few next steps after failing.
1. Stop beating yourself up
There's no sense in beating yourself up. I'm not kidding. Step 1 is to stop beating yourself up. Give yourself a little grace.
This isn't the first time you've failed at something. And I guarantee, it won't be the last time!
Beating yourself up won't change a thing. Only a solid plan to go forward can change your future.
2. Decide if you want to re-sit the exam
Let's face it. No one looks forward to a do-over. But I'll bet you have more agency than you think you do.
Start by making an informed decision about whether to do it, or not do it. Sometimes, people forget that this decision is one of the most important next steps after failing. Reflect on some pros and cons.
Whether you are an initial or a recertifying candidate, you are eligible for a discounted rate if you failed the exam. According to IBLCE:
…you are eligible to receive a 50% discounted examination fee for the next three examination attempts or up to three years following the first time you don't pass."
Even within that time when you're eligible for the discount, there's a lot of leeway.
Per IBLCE, "You will be able to apply to resit the examination at the next examination seating in that language." Information about reapplying will come with your results.
Personally, if I got my results only a few months before the deadline for the upcoming exam, I wouldn't feel that was adequate time to prepare for it. But that's just me.
On the other hand, I wouldn't wait three years. Being that far away from the initial 95-hour training is likely to increase the chances of forgetting a lot of information.
3. Read the re-application information from IBLCE
Information about reapplying will be provided at the time of the examination results. Be sure to read those rules carefully.
You may apply to re-take the exam at the next seating in the language you prefer.
4. Find out about exam availability
Even if you decide to re-sit the exam, you need to check availability.
The English exam will be available in spring and fall.
Tests in the non-English languages will be available only in the fall.
Throughout the world, some exam sites may be closed. Others may have a limited seating capacity or limited staffing. So, one of your next steps after failing is to make sure that there's availability at your preferred testing site.
5. Figure out why you didn't pass
This one is critical.
As the old saying goes, "if you keep doing what you've always done, you'll keep getting what you've always had."
Figure out what didn't work, because otherwise, you'll end up failing again. Sorry to be so blunt, but I'd be doing you a disservice if I pussyfooted around with that warning.
I've lost track of the number of people who have come to me for help after failing. Nearly all have been strangers, so I had to elicit a "history" from each one.
Read my earlier post on why you didn't pass. That post reflects the collective "wisdom" of what I've learned from those people who have failed.
6. Mark off your calendar with dedicated time to review
You've found out the hard way that this is a tough exam. Very tough. So, you'll need to figure where you learning gaps are — and how deep those gaps are — and set aside some time to hunker down and learn.
Time management is a crucial next step after failing. Procrastination will not help you. Make the most of your study time and create a plan.
7. Get help. (That's where we come in.)
Probably the most important next step after failing is getting help. You shouldn't go at it alone!
I have helped thousands of people from around the globe to pass the IBCLC exam, and I can help you, too!
I offer a free analysis and recommendations to get you back on track. Get the help you need to re-take the exam and improve your score!

If you just need to brush up a little, check out our all online Lactation Exam Review course. (About 25 hours of content.) If not, maybe you need to go all-in with our 95-hour comprehensive Lactation Education Course. Almost certainly, there will material there that you're unfamiliar with.
Have you already given thought to your next steps after failing the IBCLC exam? How can I help you? Share your thoughts in the comments below!
Share this