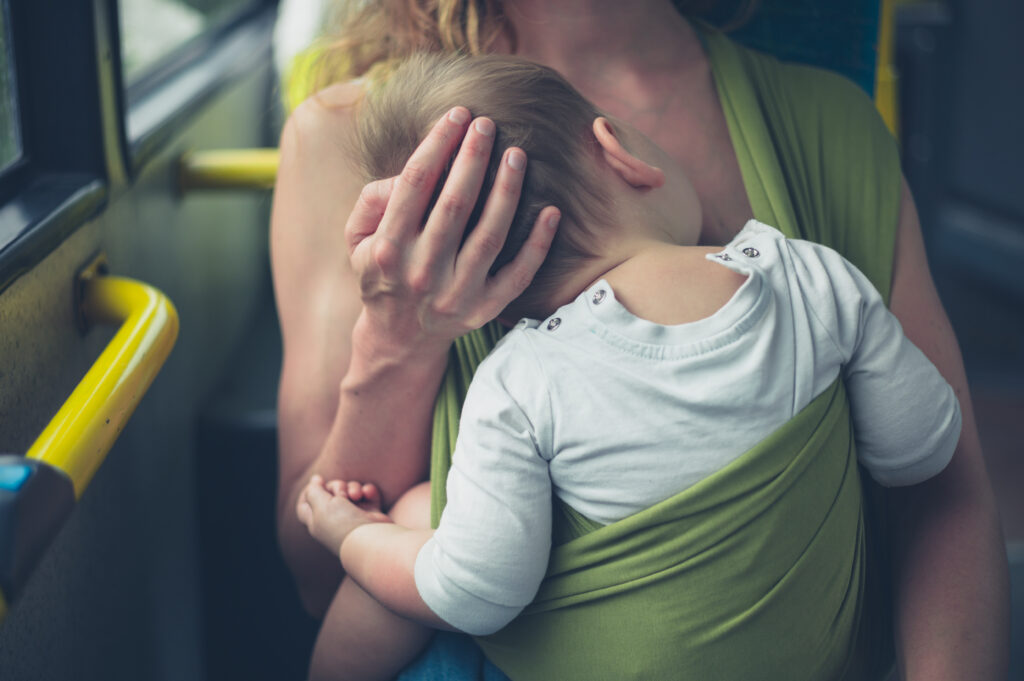 Let's all agree that even though families are eligible for the WIC program, they don't necessarily enroll or participate. In a previous post, I talked about what my colleagues and I have seen in clinical practice.
To recap, here's a recent paper that confirmed our clinical observations. 
Common misconceptions about eligibility
Transportation and other costs
Language and cultural barriers
Negative clinic experiences
Loss of time away from work
Dissatisfaction with the contents of the children's food package
Difficulty redeeming benefits
So this is real. (And I do love it when the published evidence confirms casual clinical observations!)
But what can we do to help?
Set the record straight. WIC is about more than just formula.
Yes. We know that WIC pays for a lot of artificial infant formula across the US.
Of the postpartum mothers who are enrolled, about 96 percent are formula-feeding. That shouldn't surprise us. Infant formula is expensive!
What should surprise us is how many families don't yet know that WIC has a robust breastfeeding support program.
What should worry us is that mothers who are socioeconomically deprived are at risk for developing other postpartum diagnoses, including postpartum depression. That has long since been established.
Reducing food insecurity which — according to one ahead-of-print study — is associated with the risk of depressive symptoms.
Have — and share — some information
The study mentioned above about WIC helping to reduce the risk of depressive symptoms suggests that nurses and public health professionals can make a difference simply by knowing eligibility and being able to provide referrals.

Often, "share information" means just talking to the client or handing out a printed pamphlet. That's fine. But it's not nearly enough.
Many years ago, when I was working at an inner-city hospital, a group of us were talking about doing more of what we'd already been doing with giving patient information.
One day, I impatiently interjected, "For heaven's sake, they all take the city bus! Why can't we just get a message printed on the side of the city bus!"
My colleagues thought I was a little nutty, but guess what?
That's exactly what we did. It worked.
Don't be afraid to think out of the box.
Ask.
Sometimes, mothers won't get answers unless we ask. Start with:
Have you heard about WIC?
Have you talked to someone at WIC?
Do you need a number to call WIC so you can get started?
Help mothers understand WIC services during the pandemic
As I explained in Part I, the pandemic has created another whole layer of complexity with access to the WIC office. (And countless other places!)
That means that all of us have had to give more messages, different messages, clearer messages, changed messages … we cannot assume people understand what to do to get WIC help. Good grief, I didn't understand how to do my "curbside" grocery pickup. (Which, I came to learn, wasn't "curbside" at all!)
By the way, many WIC offices have adapted beautifully, but unless potential program clients are made aware of the changes, they may just think it's impossible.
Focus on the positives
Mothers in one study of eight WIC clinics showed that focusing on the positives affected perception. The mothers perceived the value of the program to be greater when WIC staff talked about fruit and vegetable vouchers than when they discussed restrictive food choices (such as a certain brand or type of milk).
Many mothers may also be unaware that WIC staff can help them link up with other resources for infants and children, such as Head Start for early childhood learning or a local diaper bank.
In short, we must anything and everything we can to help ensure that these social programs are made available to mothers who need them to nurture their children.
What have you done to help eligible women to enroll and participate in WIC? I love those think-out-of-the-box ideas, so let me know in the comments below!
Share this