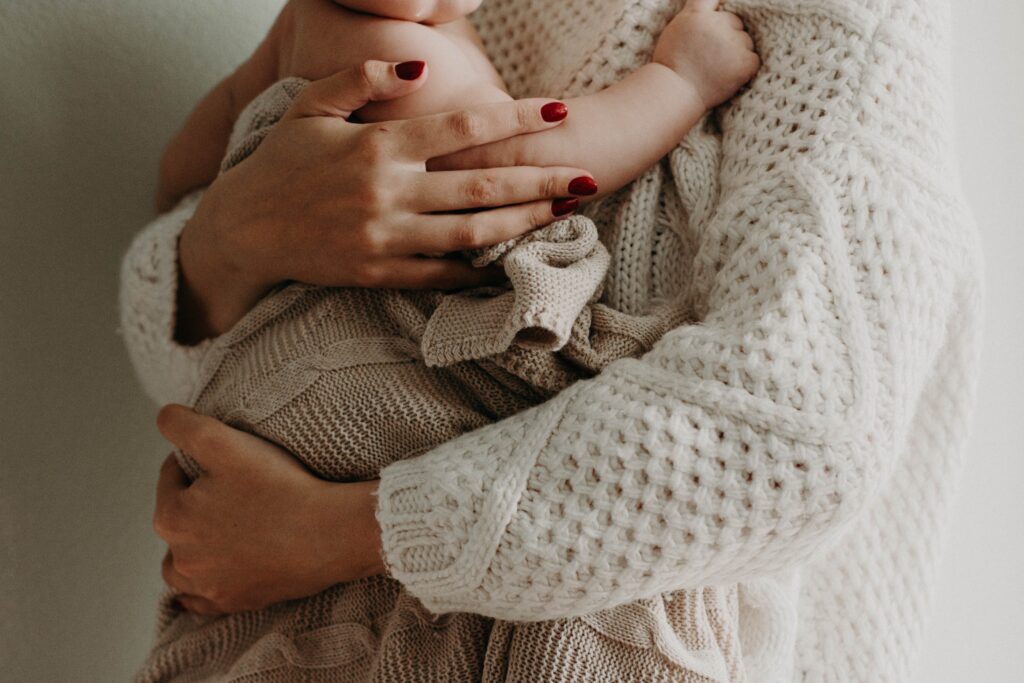 Not everyone who is eligible to participate in the WIC program actually does so. Certainly, the ambitiously-named Women, Infants, and Children (WIC) program aims to serve 100% of those who qualify. But only about 51% of those who are eligible actually enroll.
Let's talk eligibility. The full list of criteria is available here, but generally this federal program is intended to help:
women during pregnancy, through the postpartum period, and during breastfeeding
infants up until their first birthday
children up until their 5th birthday
So why doesn't the program meet that goal, and how can we help?
In a recent podcast episode, I interviewed Tori Gwilliam, RD, CLC, who works for the WIC program. She articulated several reasons why eligible families don't enroll. Some who enroll don't participate.
Although I've never worked for WIC, I've taken care of many WIC clients in the hospital, and I've observed all of the issues that Tori describes.
Now, a recent paper confirmed our clinical observations.
Common misconceptions about eligibility
Transportation and other costs
Language and cultural barriers
Negative clinic experiences
Loss of time away from work
Dissatisfaction with the contents of the children's food package
Difficulty redeeming benefits
Let's take a closer look at just a few of the reasons why mothers, babies, and young children are missing out on nutrition they need:
They think they don't qualify — even when they do.
Applicants must apply for WIC in the state where they live, and they must meet certain income guidelines (up to 185% of the federal poverty level; at this writing, a family of 4 with earnings up to $4,040 per month would be eligible).
People often think of WIC as being "the same as SNAP" (Supplemental Nutrition Assistance Program), except for women and babies.
In fact, SNAP has a much lower income limit: $2,790 per month for a family of 4. Many working families — who don't qualify for SNAP still qualify for WIC (remember, that limit is $4,040 per month).
Transportation
The research lumps "other expenses" in with transportation. I agree, transportation is an expense and expenses are a problem.
But when I worked at a large inner city medical center, I realized it wasn't just the expense of the transportation. Public transportation, in and of itself, posed a barrier.
City bus lines may require big layovers. That means that the mother, with 2 or 3 or 4 small children in tow, might need to leave home about 2 hours ahead of time. And wait in the cold and the snow. Some simply didn't understand the city bus system.
They think they have to be "documented."
WIC is available to families who are living in the US, regardless of their status. Residency does matter, only that mothers must apply in the state where they live.
They think they need to have a settled home.
Homeless mothers need more services than WIC, but at least they can start with this. They don't need to "prove" a settled residence to get WIC. Actually, qualifying for other need-based programs (Medicaid, some state programs, etc.) is an acceptable proxy for income guidelines.
They think the food options are limited, and don't meet their needs.
WIC packages of the past were fairly limited. The program was best known for its formula, milk, infant cereal, and juice; specific brands and sizes were dictated for each.
Recent years have seen the WIC packages undergo a great deal of revision, and families can now use vouchers for fresh fruits and vegetables, protein sources, and more.
The pandemic
Here's one that wasn't on the official list, but it is certainly a barrier now.
WIC offices make a concerted effort to reach families in the community. Some have their offices alongside pediatric offices, some are on major bus lines, some are in mobile units. That can help.
But enter COVID-19, and we have another layer of complexity.

The typical "office visit to get vouchers" WIC model doesn't work during the pandemic. Some areas institute stay-at-home orders, offices must settle on appointments rather than offer drop-in hours, and the goal may be brief, contactless visits.
WIC program designers never saw this coming!
We can't assume that women who are eligible for WIC enroll in the program or reap the benefits even if they do enroll. We – and I mean all of us – need to help. I'll address that in the next post. Subscribe for blog updates!
Which of these barriers have you seen regarding the WIC program?
Share this