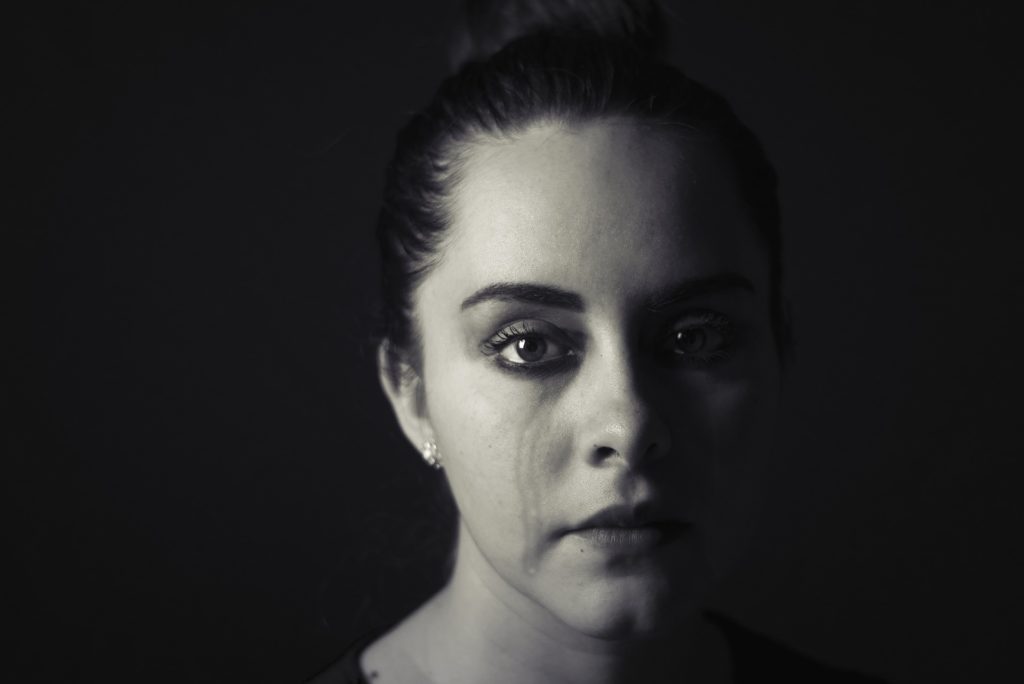 It's estimated that about 1 in 3 women experience some form of physical abuse from an intimate partner in their lifetime. Domestic violence, or intimate partner violence (IPV), in a relationship can continue, or even worsen, during or after pregnancy. The American College of Obstetricians and Gynecologists (ACOG) notes that:
 "[a]lthough women of all ages may experience IPV, it is most prevalent among women of reproductive age and contributes to gynecologic disorders, pregnancy complications, unintended pregnancy, and sexually transmitted infections."

American College of Obstetricians and Gynecologists
What do we need to know about this problem? And what can we do to help?
This isn't a problem … or is it?
It can be tempting to think that none of the women you provide care for deal with this problem. But it's more likely that you just don't know about it.
On this topic, there's a long history of "don't ask" among those who provide care during pregnancy. Some caregivers have assumed that asking about domestic violence might cause it to happen more, or to worsen. And, they have erroneously assumed that women wouldn't admit it, anyway.
Yet, without screening questions, it's likely that abuse will continue.
What is abuse?
Domestic violence, can take many forms, including:
physical violence
sexual violence
threat of violence
verbal or emotional abuse
Even if it happened only once, or during the course of an argument, or during a "bad day," those episodes can indicate a risky or dangerous situation for both the mother and her baby.
Abuse during pregnancy
Abuse can occur at any time, including during pregnancy or in the postpartum period. On top of the physical, social, and emotional damage a woman may experience there are additional risks including:
miscarriage
stillbirth
low birth weight for her baby
injury to baby
uterine rupture (a life-threatening injury)
bleeding
risk for future child abuse
death
Some studies suggest that domestic violence may worsen during pregnancy, as the abuser feels additional anger, a perceived shifting of attention, or feels less powerful at home.
Or, it may be that the abuser becomes less angry during pregnancy but more angry afterwards, when changes occur in the family dynamics, sleep, or finances.
For new mothers, physical, sexual, or emotional abuse in the home may be tied to lower intention to breastfeed and less exclusive breastfeeding.
How can we help in instances of domestic violence?
Recent studies show that screening for domestic violence and intervening, when possible, can have benefits for pregnant women and new mothers. Here are ways to start helping.
Ask Asking helps. Talking about it helps. Encourage the mother to advocate for her health and well-being. That helps, too. While studies are limited, advocacy has been shown to improve short-term quality of life and reduce physical abuse for at least 1-2 years after intervention. This may be true even for pregnant women and those who have experienced less severe abuse.
Ask even if you've asked before. The US Department of Health and Human Services and ACOG recommend screening at periodic intervals, during obstetric visits and ongoing clinical care. Do you work with breastfeeding or new mothers? Make asking about domestic violence a routine part of your care practices. (Not sure where to start? ACOG's document provides some sample screening questions.)
Create a nonjudgmental environment and encourage mothers to talk with you. Be aware of the fact that they may be reluctant to talk.
Suggest outside resources. If they feel afraid of their partner some or all of the time, let them know they can seek help from a national hotline or local women's shelter. Help is available to ensure they and their child are safe from fear and abuse.
Do you screen your clients for domestic violence? What ways do you find effective in asking if they feel safe at home?
Share this