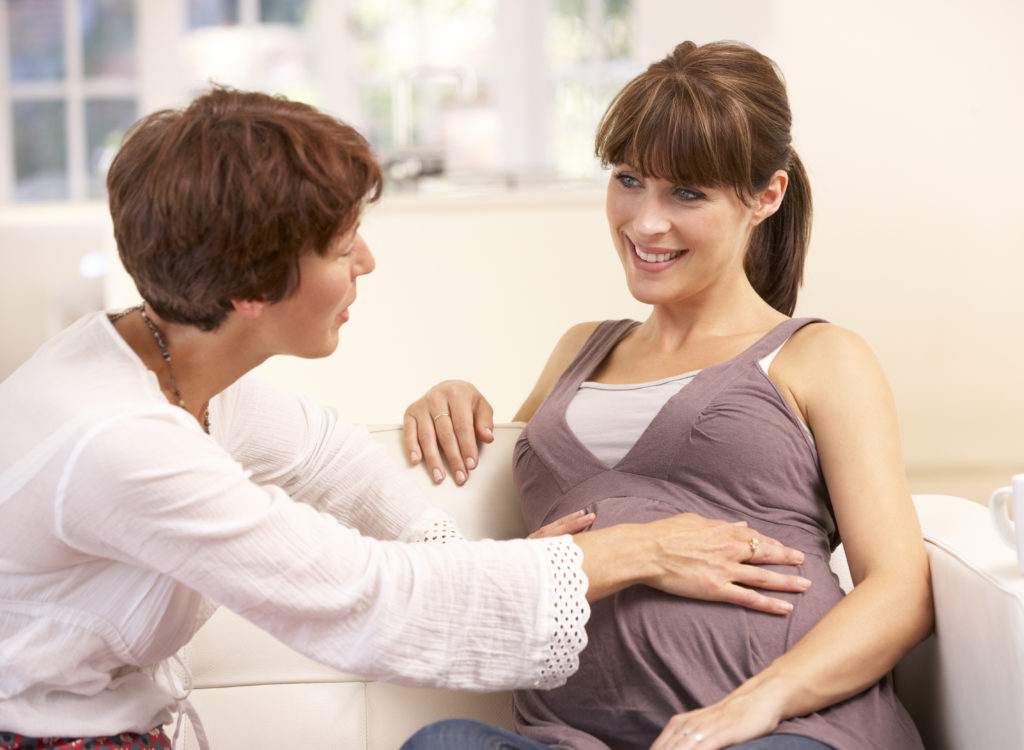 The first full week of October marks National Midwifery Week. The American College of Nurse-Midwives created this event to celebrate and recognize midwives and midwife-led care. While we celebrate the roles of midwives in the birthing process, some expectant parents might also be wondering, "What's a midwife?"
What is a midwife?
In ancient times, the midwife was a member of the community with little or no special training. Today, the midwife's preparation, role, and scope of practice differs somewhat from country to country, and even from one US state to another.
Today there are generally two backgrounds for midwives for nurses in the United States.
Nurse-midwives
Direct-entry midwives
In the United States, most midwives are CNMs, or Certified Nurse-Midwives™. CNMs are advanced practice registered nurses with a master's degree or higher in a nurse-midwifery program accredited by the Accreditation Commission for Midwifery Education (ACME), as well as having passed the Certified Nurse-Midwife Examination.
Direct-entry midwives have midwifery training, but they cannot practice as nurses. These include the Certified Midwife (CM) and the Certified Professional Midwife (CPM). The CPM, a certification developed in 1997, differs substantially from the CNM.
The Certified Professional Midwife (CPM) is certified through the North American Registry of Midwives (NARM). To be eligible for CPM recognition, one must first complete high school and then graduate from a midwifery education program accredited by the Midwifery Education Accreditation Council (MEAC). Unlike the CM or the CNM, one must demonstrate theoretical and clinical expertise in out-of-hospital settings before achieving the CPM.
Where can midwives practice?
CNMs are licensed healthcare providers with prescriptive authority in all 50 states, the District of Columbia, American Samoa, Guam, Puerto Rico and the US Virgin Islands. Certified midwives are licensed healthcare providers with the same education as CNMs in 6 states: Delaware, Maine, Hawaii, New Jersey, New York, and Rhode Island; they have prescriptive authority in New York, Rhode Island, and Maine. (However, it is my understanding that their prescriptive authority is very limited.)
What does a midwife do?
CNMs provide healthcare for women from adolescence up through menopause, including gynecological care and family planning, care during pregnancy, and childbirth. The CPM focuses on the childbearing cycle.
Midwives can generally assist a mother in giving birth so long as there are no risk factors. CNMs can also work with an OB team. In cases of health complications or high-risk pregnancies, a midwife refers an expectant mother to an OB. Midwives cannot preform any operative procedures.
Where can a mother give birth with a midwife?
The CNM can and usually does assist with in-hospital births. I have never encountered the CPM in the hospital setting. It is my understanding that whether the midwife may assist with a home birth may differ state to state.
While most mothers choose a doctor's assistance when giving birth, the numbers of midwife-assisted births is on the rise. In 2017, midwives attended 9% of the total births in the US.
That same year, 94% of midwife-assisted births were in hospitals, 3% were in freestanding birth centers, and 2.6% occurred in personal homes.
If you are a CNM, a CM, or a CPM, please tell us about your roles and responsibilities. If you are outside of the US, tell us how your midwifery education, role, and scope is different than what I've described.
Share this