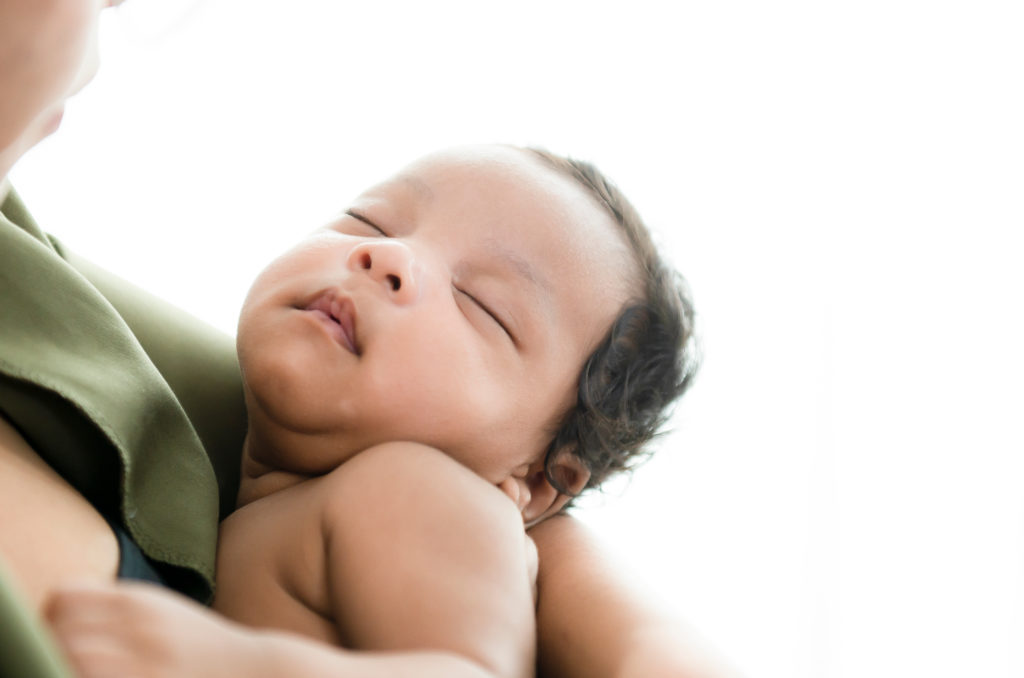 August 25-31 has been celebrated as Black Breastfeeding Week for the past 8 years. Black Breastfeeding Week celebrates and promotes breastfeeding in the Black community. This year's theme is "Revive. Restore. Reclaim."
As you may recall, August is National Breastfeeding Week and the first week of the month is World Breastfeeding Week. So, you may be asking why there is a need for Black Breastfeeding Week. In 2014, Black Breastfeeding Week co-creator, author, and advocate Kimberly Seals Allers gave 5 reasons. Those reasons still hold true today.
While there are still disparities in breastfeeding rates for Black mothers, there are a variety of programs and support groups to promote breastfeeding in the Black community. The national organizers of BBW decided that this year's celebration will be held completely online and recommended that all events be virtual. You can find those events here.
This week, I want to highlight a few of the groups that are doing amazing work to support Black mothers in their breastfeeding journeys.
Chocolate Milk Mommies
Chocolate Milk Mommies was founded in 2017. I spoke with two of the founding members, Jennifer Miller and Tiffany Campbell, on my podcast. The group started in Birmingham, Alabama, to provide lactation support for Black mothers. They host meetups and have a Facebook group, and even staged a beautiful photo shoot to celebrate Black women breastfeeding. You can find the organization here on Facebook and here on Instagram.
Black Mothers' Breastfeeding Association
The Black Mothers' Breastfeeding Association is a 501(c)3 with a goal to "have a national impact on the reduction of racial disparities in breastfeeding success for black families."
BMBFA™ provides a free community-based doula program and breastfeeding hotline to mothers in the metro-Detroit area. The organization also has the Black Mothers' Breastfeeding Club™ for moms to share their experiences.
Breastfeeding Support Group for Black Moms
The Breastfeeding Support Group for Black Moms is a mom-to-mom Facebook group with over 90,000 members! The group aims to provide "encouragement, support and evidence-based information through community and friendship to help expectant and nursing moms to reach their breastfeeding goals."
Lactation Consultant Training Program
The Metropolitan College of Professional Studies of Johnson C. Smith University has developed their Lactation Consultant Training Program. Johnson C. Smith is the first HBCU (historically black colleges and universities) to offer a program of this nature. The goal of the program is "to increase the number of International Board Certified Lactation Consultants (IBCLCs) of color."
The program is a collaboration between the university, community programs, and health providers.
Baby Café USA
While not specific to moms of color, Baby Café USA provides free resources for pregnant and breastfeeding mothers. Comprised of moms in the local community, Baby Cafés offer opportunities for them to make friends and share experiences. Trained staff offer information and support.
Venues may be different, but all have spaces with comfortable seating and open-forum discussions. On my podcast, I asked the founder of Baby Café, Lucia Jenkins, to explain why the peer-to-peer model works so well.
ROSE
Reaching Our Sisters Everywhere was founded "to address breastfeeding disparities for communities of color." The organization provides training for health care providers working in underserved communities. It also has breastfeeding clubs and hosts breastfeeding summits. In addition, they also have the ROSE Baby Café in Georgia.
These are just a few examples of the wide range of community groups and programs making strides and supporting Black mothers. For more resources, check out the lists compiled by RootMama and mater mea.
What community support programs have you found particularly helpful? What groups do you see supporting Black mothers? Share your favorite resources below!
Share this