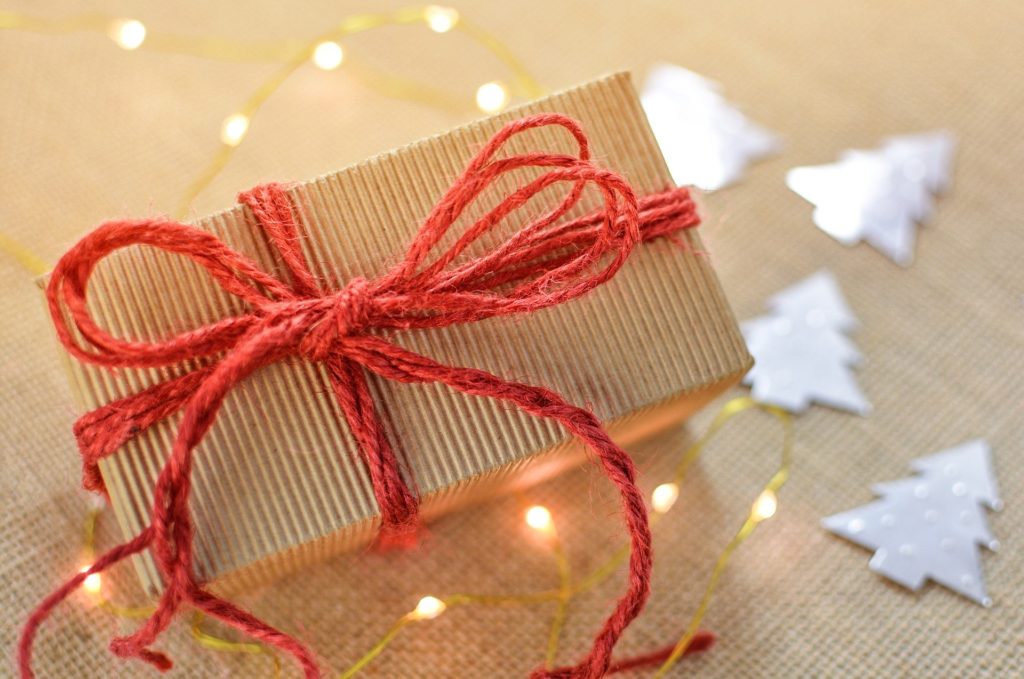 The holiday season is quickly approaching and you're looking for the perfect gift for the people on your list. Here are 5 wonderful gifts for moms with young children that you might not have already thought of:
1. Secret indulgences
Moms often put everyone else's needs, wants, and desires ahead of their own. Some of the best gifts for moms with young children are those that allow her the guilty pleasures or indulgences she doesn't often have.
A certificate for a massage, a mani-pedi or facial would make a fabulous gift. Or, if you want to give something that lasts longer, here's an idea. Several years ago, my husband gave me down-filled booties. I thought, oh, I already have slippers. Nope! Nothing beats down-filled booties on a cold night. (I eventually asked for a second pair!)
Smartwool makes all kinds of soft, warm socks, and they can be thrown in the washing machine without shrinking. I've worn these for years. Yesterday, I bought a pair of Smartwool socks similar to these. They're not cheap, but I love the warmth and easy care.
Even if a mother is breastfeeding, she can eat chocolates, or have some wine, if all is going well with her and her baby. She might love to indulge in some fancy chocolates or a nice bottle of wine. Gifts for moms with young children don't need to cost a fortune. But if they're something she wouldn't buy for herself, they count as indulgences.
2. Experience gifts
Experiences build memories, which are priceless. Consider scheduling a meaningful outing. Perhaps you both share a love of movies. Plan an afternoon visiting a local theater to catch a movie together. How about a gift certificate to a high-end restaurant, or tickets to an event?
These plans can be made to fit her schedule. And, if she's breastfeeding, plans can be made for baby to accompany you, or you can make alternate arrangements. If the baby isn't joining in, think ahead for comfortable places for mom to pump, if necessary.
3. Photo gifts with pictures of mom in them
Moms are often the ones behind the camera. All too often, when looking through family photographs, mom isn't in them.
Yet, you can very likely find at least one or two. Look through and find pictures, especially candid shots that include moms and their kids. Photos put onto a mug, calendar, or ornament make great gifts for moms with young children.
4. Accessories for items that she already loves
Perhaps she's a pen and paper planner fan. A nice pen, sticky notes, and accessories would probably be something she'd love.
How about an erasable ink pen? I love mine, and wish I had three more! It writes smoothly, and erases beautifully.
If she's always hunting for her lip balm or earbuds, there are cute keychains with pockets for smaller items. Check out Etsy for a wide variety of items that are handcrafted or unique.
Is she a coffee fanatic who complains of cold coffee? When searching for gifts for moms with young children, consider an insulated coffee cup to keep her coffee hot all day. Shucks, I'm not even a mom with young children! But my niece gave me an insulated cup almost exactly like this one two years ago. I thought I'd never use it. Wrong! I use it quite a lot! I travel a lot, so I also use an insulated French Press cup to make coffee on the road. (Yes, I use BOTH of them!)
5.Time!
Even a mother who is not working outside the home is busy. And chances are she doesn't get much time to herself! If you're a close friend or a family member who lives nearby — and if you think she'd be comfortable with it — offer to babysit. If you don't live nearby, ask if she has a regular sitter; you may be able to arrange a babysitting session with the sitter.
If you have a new mom on your gift-giving list, read about ideas on how to find the perfect gift for new moms here.
What are your favorite gifts for moms with young children? What have been your favorite gifts to receive as a mom with young children? Share your thoughts in the comments below!
Share this