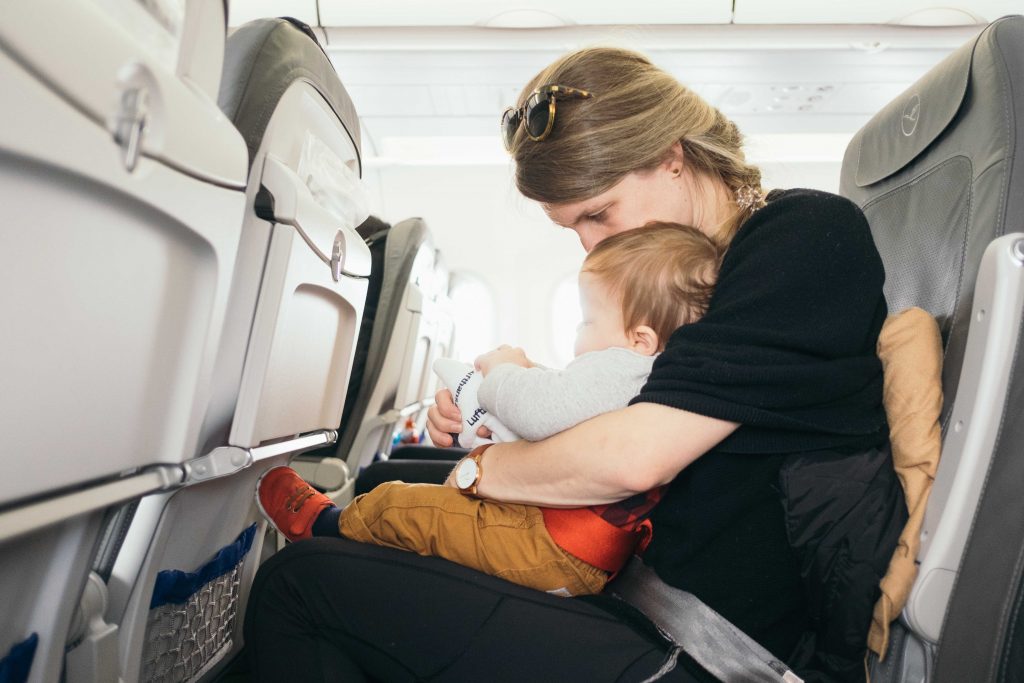 Traveling by air can be overwhelming and cumbersome, but when adding in a breastfeeding infant or being a nursing mother traveling without her child, it's important to know the air travel regulations for breast milk.
Who can bring breast milk through TSA security lines?
The TSA defines an infant as a child who must be carried through the screening process, while a toddler is a child who receives assistance in walking from an adult throughout the screening process.
A child need not be present to carry breast milk in a carry-on bag when traveling through security.
How much breast milk can I bring through security?
Travel regulations for breast milk state that the milk is exempt from the 3-1-1 Liquids rule. And, it does not need to fit into a one-quart bag like other liquids. The TSA says that a reasonable amount of breast milk can go through security.
What is the process for bringing breast milk through security lines at the airport?
Remove breast milk from your carry-on baggage for separate screening and notify a TSA officer.
According to TSA regulations, officers may need to test the liquids for explosives or concealed items. Officers may ask you to open the container and transfer a small amount into a separate container. If you do not want the container opened, tell the officer and additional steps will be taken to clear the liquid.
Will the screener X-ray the breast milk? Can I avoid this?
Liquids are typically screen by X-ray. Air travel regulations for breast milk If you do not want your milk to go through an X-ray machine, inform the TSA officer. 
A pat-down and screening of the carry-on baggage may be required to clear the liquid without the using the X-ray machine. The Food and Drug Administration states that there are no known adverse effects from consuming liquids or foods that have gone through X-ray screening.
Can I bring freezer packs, ice, or other necessary accessories?
Yes, you can bring items to keep breast milk cool. If these items are frozen or slushy, they also need to be removed from your carry-on and are subject to further screening by TSA officers.
To help you comply with air travel regulations for breast milk, TSA has a short video with more on the process of traveling with infant care items.
With good planning, and knowing rights related to the air travel regulations for breast milk, flying as a nursing mom doesn't have to be an arduous task.
Have you mastered the air travel regulations for breast milk? Share your tips in the comments below!
Share this