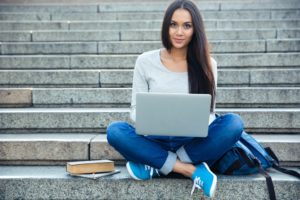 Have you been making plans for a career change? Are you looking for something new, something rewarding? Is it time for you to start a career in lactation?
Did you enjoy breastfeeding your child? Are you passionate about the importance of breastfeeding? Has it been a life-changing event for you? Do you talk breastfeeding with new moms you meet? When one of your friends (and possibly even your friends' friends!) have questions about breastfeeding, are you the one they come to for help?
Whether you're currently breastfeeding your child, or you weaned him several years ago, here are 6 reasons it may be time for you to go pro with a career in lactation.
It brings in some income
I can't think of anyone who has gotten rich because of their expertise in breastfeeding and lactation. Yet, I believe it's possible! Consider others who make a comfortable salary by being a bingo manager, winemaker, horse exerciser, elevator inspector, or enterostomal therapist. You don't need a traditional job to make a good income.
You can work anywhere on the globe
Breastfeeding mothers and babies are everywhere! Mothers will need your help in the pediatric clinic in Missouri, the hospital in Hawaii, the village clinic in Ghana. It doesn't matter wherever you land. A career in lactation could take you anywhere in the world, and the reverse is also true.
Volunteer opportunities abound
Every day accountants, teachers, architects and others who are qualified for a paid position offer their services as a volunteer. There is great satisfaction in giving your high level of expertise to those who may need it most, but cannot afford it. With a career in lactation, you could do the same.
It's hard to imagine any greater satisfaction than engaging in volunteer work for breastfeeding mothers and infants in your community.
You can work in multiple settings
Do you like change?  You could work in a hospital, a public clinic, a private clinic, a private physician's office, a milk bank … you could even teach classes for an organization, or establish your own clinical practice!
It is possible to integrate your lactation work into your existing work, whether it be as a doula, a childbirth educator, or something else. Amber Thomas spoke on my show about how she did that. She wanted to create packages to give clients, and this add-on was perfect for increasing her income and at the same time, meeting her clients' needs.
You can support moms in life-changing ways
About thirty years ago, I helped a mother in my care to get her few-hours'-old baby to breastfeed. She was one of many, many mothers I have cared for over the years, and I don't remember anything especially remarkable about what she needed or the help I provided.
So imagine my surprise and joy when I received a call from the "baby," now a 30-year-old mother of a newborn. When she had trouble of her own, her mother told her – "Call Marie!"
I don't doubt for a second that when you "go pro" in doing this work you love, you'll have similar things happen!
Because you love it
As the old saying goes, "If you love what you do, you'll never work a day in your life." Are you on fire with a love of breastfeeding? Are you eager to help mothers and babies in your community, or in the world? Are you eager to help anyone who needs help with breastfeeding?
Take it from me: Your passion will give you an unquenchable thirst to learn more for yourself, reach out more frequently to others, and move more boldly to establish breastfeeding as the societal norm. You'll do whatever it takes because you're on fire, and you can't sit still or keep quiet.
If you answered "yes" to any of the questions I've posed, it may well be time to consider a career in lactation!
How do you help breastfeeding mothers you know? Have you ever considered going pro? Tell me in the comments area below!
Share this