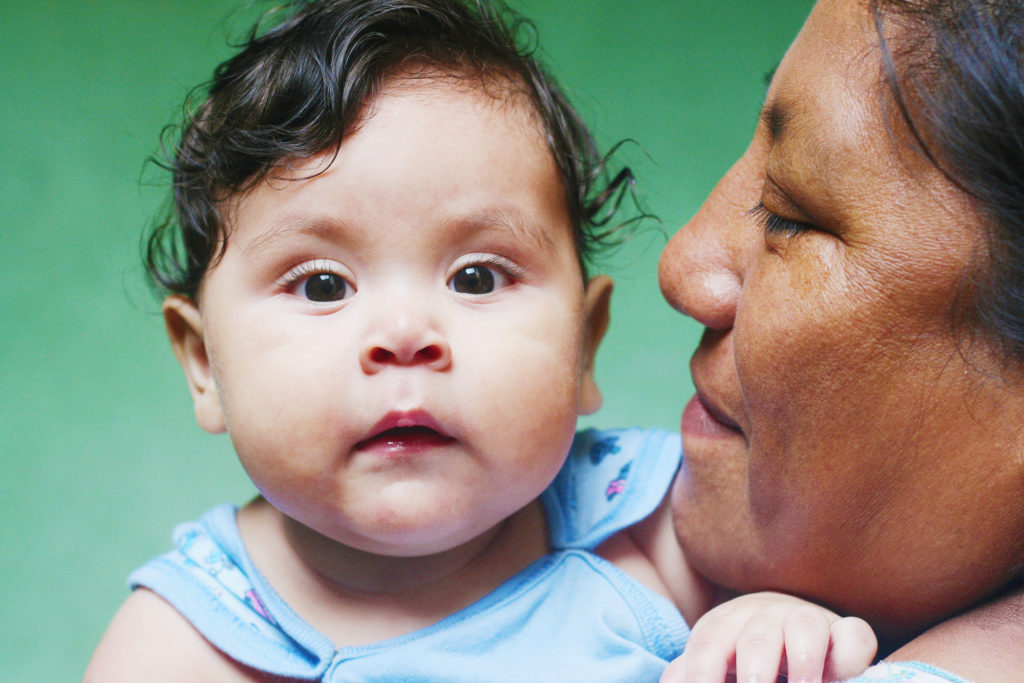 November is National Native American Heritage Month. As we pause and celebrate the history and contributions of our country's Native people, I'd like to focus on the health of Native American women, including heart health, diabetes, and maternal-child health.
Heart disease and diabetes
Heart disease is a leading cause of death for all American women. But, heart disease is a bigger concern — in both length and quality of life — for Native American women. They are more likely to die from heart disease at a rate that's at least 20-30 percent higher than non-Native women.
Similarly, Indigenous women are more likely to develop diabetes than non-Native women, and more likely to die from the disease.
Luckily, breastfeeding can help lower the risk of developing high cholesterol, high blood pressure and heart disease. And, breastfeeding can help decrease the risk of developing diabetes.
Breastfeeding and Native American women
While Native American women tend to begin breastfeeding at about the same rates as women of other demographic groups, they tend to have lower rates at 3 and 6 months.
Breastfeeding can have many health benefits for both mother and child — including those noted above — but those benefits tend to be dose-dependent. In other words, if a mother stops breastfeeding early, there will be less health benefit.
A study of women with gestational diabetes found that, compared to those who did not breastfeed, those who breastfed were 9% less likely to develop Type 2 diabetes, those who breastfed for 1-2 years were 15% less likely, and those who breastfed for more than 2 years were 27% less likely.
Fewer studies have been done on heart health and breastfeeding, but one retrospective study of Australian women found that those who had ever breastfed had a 14% lower risk of hospitalization for heart disease complications and a 34% lower risk of death from heart disease than those who never breastfed.
So, how can we support Native American women in breastfeeding?
Steps for improvement
In 2018, a national symposium focused on heart health of Native American women identified several helpful strategies for improvement. These strategies can be applied not only to cardiovascular health, but to women's health in general and breastfeeding, in particular. These include:
Center communities, culture, and families. Traditions (like hula dancing, or looking to elders for leadership) can be featured in initiatives to improve health. Reaching out to Native women as stewards of health in their families can be effective.
Link data to stories. Some public health programs have found success when community leaders share their stories, and become "ambassadors" for health. Focus on long-term health and the ability to "change the narrative" about health conditions that may seem common (such as heart disease in their 40s).
Address ACEs. Native Americans have higher rates of adverse childhood experiences (ACEs) than other demographic groups, and these have been linked to negative health outcomes. Acknowledging the trauma can help lead to future health.
Involve young women and girls. Focusing on short-term and long-term health can improve overall wellness and lead to better health outcomes.
Treat pregnancy as a "window of opportunity." Often considered a sacred time, pregnancy can provide a chance to encourage women to improve their heart health — for themselves and their children.
Growing the Native American healthcare workforce, and Native-audience resources. This guide from the US Office of Women's Health is a start.
More resources
Perhaps one key can be found in this year's Native Breastfeeding Week (now called Indigenous Milk Medicine Week) effort, which identified a focus of being "Strong. Resilient. Latched." The slogan celebrates strong tribal customs, community support, being resilient despite current and past challenges, and valuing breastfeeding as a tradition and pathway to better health for mothers, children, and future generations.
For more information on health issues common among Native Americans, see here.
Want to know more about how tribal leaders are addressing COVID-19? Check out this webinar from US News & World Report.
What has your experience been, caring for Native American mothers and babies? Tell us in the comments below!
Share this