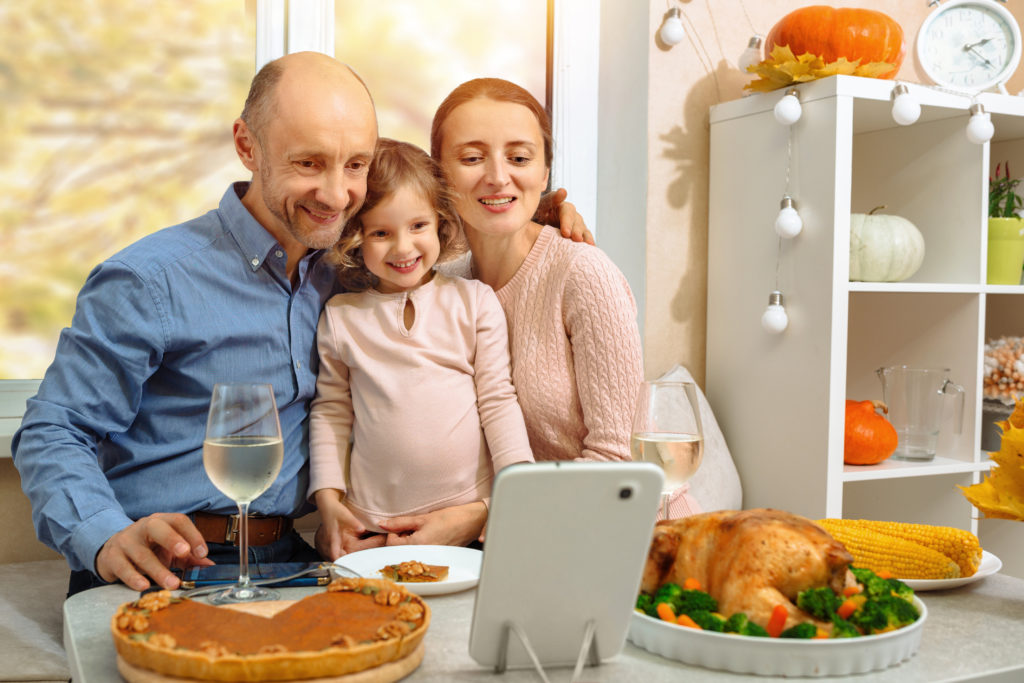 Have you started to think about your fall and winter holiday traditions? How they may need to be changed during the current pandemic? Have you already seen friends celebrating early? (Yep, me too!) Here are 5 top tips for celebrating early to reduce your risk.
Celebrate soon
When I'm talking about breastfeeding babies, I often find myself saying "don't watch the clock, watch the baby." In a similar vein, I'm going to tell you now "don't watch the calendar, watch the season."
There's nothing saying you've got to wait until the fourth Thursday of November to celebrate Thanksgiving. (We don't know when the first Thanksgiving happened anyway.) And, is it ever too early to give thanks and celebrate all that you have?
The spirit of the season, whatever the holiday, may be exactly what you and your family need. I've seen lots of people talk about putting up trees and decorating with lights.
I can think of no reason why celebrating early couldn't be an option for you. That will let you …
Keep it outdoors
As the Centers for Disease Control and Prevention (CDC) notes, "indoor gatherings generally pose more risk than outdoor gatherings."
I live just outside of Washington DC. Weather in November is often very mild. We've hosted backyard barbecues with 70-plus degree weather in November. Sure, that isn't the case everywhere, but in many locales, it is.
If you can't keep it outside, try to have open windows and doors. Aim for good ventilation and air circulation.
Keep it small
Limit the number of people at the gathering. My husband and I will be sticking with immediate family, and that's probably the way to go. (Remember media coverage of this outbreak after one Texas family party?)
Consider whether you and your guests are able to quarantine, or limit other non-essential contacts, in the 10-14 days ahead of the party. If you know you can't do that — just in case — then you might want to re-think how your family celebrates.
Keep it safe
I cannot overemphasize the importance of hand-washing. Do it. Hand sanitizers are an acceptable substitute, but they have never been proven as effective as real soap-and-water and 20 seconds of lathering.
Be prepared for:
wearing masks, unless you're eating
washing hands (or using hand sanitizer),
staying at least 6 feet apart from one another
(And yes, we've temporarily given up hugging!)
Families of young children might find these steps unpleasant and difficult to enforce. That's a reason it might be a bit of a relief to …
Keep it short-ish
It's always so hard to say good-bye to loved ones, right? But, gatherings of longer duration increase the risk of the spread of infection COVID-19 or any other infection, for that matter.
Going somewhere?
If getting together to celebrate with loved ones involves travel, and you're taking a nursing baby along, be sure to check out my road trip tips for breastfeeding mothers — and add a couple of coronavirus-minded supplies. Don't forget the hand sanitizer and remember to bring the masks (and extras).
The American College of Obstetricians and Gynecologists recommends that pregnant and breastfeeding women check any travel advisories and community levels of virus when making travel plans. Also, keep in mind that it's recommended to take extra precautions for 14 days after travel to another area, and watch for symptoms.
A word of caution …
Unfortunately, during the current health situation, even these steps won't make holiday gatherings safe enough for some people — especially the elderly. The CDC recommends that you skip in-person gatherings if people who:
If all else fails …
If you are not able to celebrate in-person this year, consider an online get-together.
Seriously. I just enjoyed a virtual happy hour with some friends!
Add some fun by sharing family recipes you can all prepare, or by including traditions like a family grace, candle-lighting, or storytelling during the call. It may not be ideal, but it's a safe way to be together while having to be apart.
Have you thought celebrating early? Tell me about your plans in the comments below!
Share this