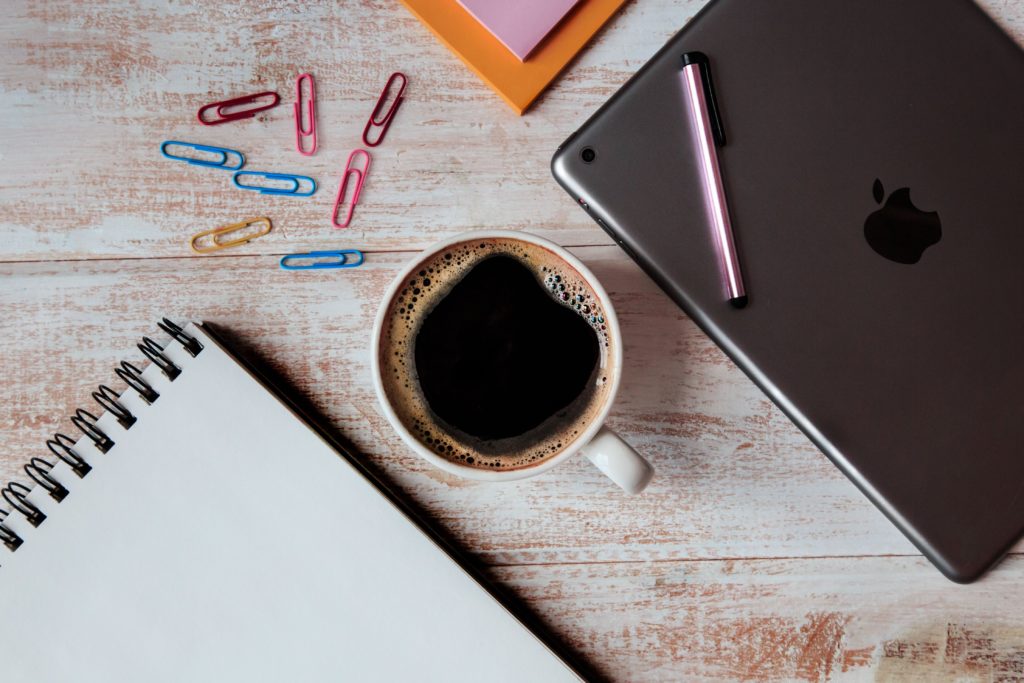 When I hunker down to do serious studying — which I must do to prepare my courses — I usually go old-school. And you should, too. Mueller and Oppenheimer conducted their own compelling study but noted, "Many researchers have suggested that laptop note taking is less effective than longhand note taking for learning. Hence, if you're studying for the IBCLC® exam, I want to point you to my favorite study tools.
Binders and organizers
Organize yourself before studying. Today, I want to suggest actual physical materials to help you get organized.
The Case-it
If I could have only one item to organize my study materials, without a moment's hesitation, I would choose the Case-it. In fact, I have at least one Case-It for each major course that I teach. (And, I have two for my online 95-hour course!)
For me, the Case-it is the ultimate organizer and one of my favorite study tools. Read about the features yourself, but the features I value most in my version are:
A little strap for my pen
An enclosed "folder" with tabs to file materials that aren't part of my main materials
A strap so that I can easily take it take it from the office to home to the classroom
You can buy the 4-inch Case-it, or the 3-inch Case-it in multiple different colors. But beware. Not all of the features are available in the different sizes, and hence, the prices are different.
If the Case-it is out of your price range, 3-ring binders will also work. I like to use 3-inch and 4-inch versions.
Within these binders, I like to use tab dividers to help break down subjects. They generally come in packages of both 5 tabs and 8 tabs.
Magazine file holders
Yes, I have filing cabinets! But I use magazine holders for groups of my items that I want quick, easy access to. That's everything from my knitting patterns to frequently-used professional documents.
I use a magazine holder for each of these:
Writing tools
There are hundreds of writing tools on the market these days. But here are the ones that I consider to be among my favorite study tools.
Erasable pens
If I'm just jotting and making corrections, the highlighter/pen does the job for me. But if I'm writing a page full of words, I use Pilot's erasable FriXion gel pen.
Understand, today's erasable gel pens are not like the erasable pens you used in the 1990s. The FriXion pens are sleek. I love them, and I use one almost every day.
You can choose the tip's thickness and ink color. It's cheapest to buy the 3-pack, or even the 12-pack. (If you want to give one as a gift or treat yourself, get the expensive one!)
Mechanical pencil
So, you're wondering, "Marie, if you have an erasable pen, why do you use a pencil at all?" Okay, fair question.
I tend to use my mechanical pencil for stuff that, from the git-go, I know will end up being corrected or modified in some way. For example, when I'm writing course objectives, I tend to scribble them out by hand with a pencil. I tinker with them several times before I type them into the computer. It's easier to erase lead than ink. Further, I like a mechanical pencil better than a regular pencil, because it always has a sharp point. I hate dull points, and I don't want to bother to find a pencil sharpener.
Paper products
If you're going old-school, for sure, you'll need paper products. Here are some of my favorite paper study tools:
Index cards
I love, love, love index cards. I'm practically a nut about terminology, and I use the index cards to write the word and/or the definition. Here's how I use them:
If it's a word I know, I write just the word.
If it's a word I don't know, I write the word on one side, and the definition on the other side. Later, I use it as a flashcard. There's nothing worse than standing in front of a class and not knowing what a word means. (Oh, wait. There IS something worse: going to the IBCLC exam without knowing that word!)
Later, I use the card as a reminder to include the word in my teaching materials, or in the post-test for the course.
Ready to start using those blank index cards? Good. Download my free list of 1000+ words, and make your own flash cards. Flashcards, one of the best examples of distributive practice, is an effective study strategy. Be sure you know your terms before you head to the exam.
I use classic ruled index cards, unruled index cards, neon index cards (to distinguish them from the white ones, for one reason or another). If all of the cards are related to one another, I might use punched index cards with a ring.
Over the years, I've gotten many questions from course attendees. I've kept questions asked on index cards in a special box. Many of the questions that were written on the index cards end up being answered on this blog!
Newsprint and multi-colored post-it notes
After I generate new ideas, I organize them into groups.
To do both the generating and the organizing, I use two study tool products: newsprint, and Post-it Notes.
I write each idea on one of the multi-colored Post-it™ Notes.
I use the roll type of newsprint because it's cheaper than sheets. Then, I tear off a piece, hang it on a wall, and stick my multi-colored Post-it Notes on it.
Next, I put them in what I think is the right place on the newsprint. Later, I look at it a few times, and I realize that some ideas are misplaced. I can easily move the Post-it Notes around. Easy-peasy. Finally, it looks right.
I have built entire courses using newsprint and multi-colored Post-it Notes. If you're wondering, "Marie, don't you know you can use an online mind-map for free? Marie, why don't you use your expensive Scrivener software for that?" Yup, I've used those things, many times. But it's often easier to just move ideas around on the newsprint.
Miscellaneous cool stuff
Ever have a bunch of stuff that needs to be all together, but you don't have a rubber band big enough or strong enough to hold everything? I love the Band Joes, and keep them handy for that purpose.
I always want one erasable FriXion pen attached to my datebook. I've had several gizmos to hold a pen or multiple pens, but this pen holder is my current favorite.
For fat books, such as the one required for my 95-hour course, I attach Post-It™ Tabs to the first page of every chapter. It saves me from thumbing through.
One of my new favorite toys are Book Darts! These metal markers allow you to mark specific lines in books without damaging the pages, and they come in a neat tin.
Sometimes, I read a word I need to look up, or a phrase I want to use as a quote, or just something I want to read again. To quickly find it later, I attach one of those Post-It flags with an arrow. It points to a specific place, and saves me time later.
Among my favorite study tools are binder clips, of all shapes and sizes. But if I can get away with it, I instead use the cheap Ideal Clamps. I rarely use a portable dry-erase board, but yeah, sometimes that's a handy item. Nowadays, if I want to jot a few random, hand-written thoughts without using real paper, I tend to use my iPad. Apple Notes is free, Notability is beyond my budget. I love NotePad + Pro for the iPad. And I hate OneNote.
Hardware
Let me know if you want me to write another post to talk about apps I use for studying (or teaching.) But in the meanwhile, there are a couple of pieces of hardware you might want to your study tools:
Noise-cancelling headphones
If background noise makes it hard for you to study, try noise-cancelling headphones. Usually, I don't recommend something I don't have personal knowledge about. But I'm using the noise-canceling AirPod Pros, which are pricey! I'm lucky to have gotten mine as a gift. So, let me point you to one of Amazon's best-selling noise-cancelling headphones.
Flash drive
Yeah, there's Dropbox™ and Google Docs and more, but occasionally, I end up putting something on a flash drive. I always have one handy in my briefcase.
Final thoughts on my favorite study tools
It's probably obnoxious, but I openly brag about how I can out-software anyone on my team, including those who are half my age. But I feel no shame in going old school with my favorite study tools! You shouldn't either.
So tell me, what non-techie things do you use when studying? What are your favorite study tool?
Share this