The Breastfeeding Atlas, 6th edition
by Barbara Wilson-Clay BS IBCLC and Kay Hoover M Ed IBCLC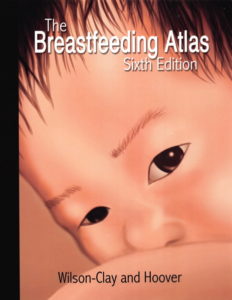 The Breastfeeding Atlas has been completely revised to reflect new research in the field of lactation. The text contains new photos, new case studies and evidence-based breastfeeding management information.
Use this collection of more than 400 full-color photographs of mothers and babies in a variety of conditions and real-life situations to help you prepare for the photo section of the IBLCE exam. The accompanying explanatory text provides mini-case histories, clarifications, and references.
Barbara Wilson-Clay and Kay Hoover have over 50 years of combined expertise as lactation consultants, educators and photographers. The Breastfeeding Atlas taps into their broad experience as clinical practitioners. This is a must-have book for students and practitioners alike!