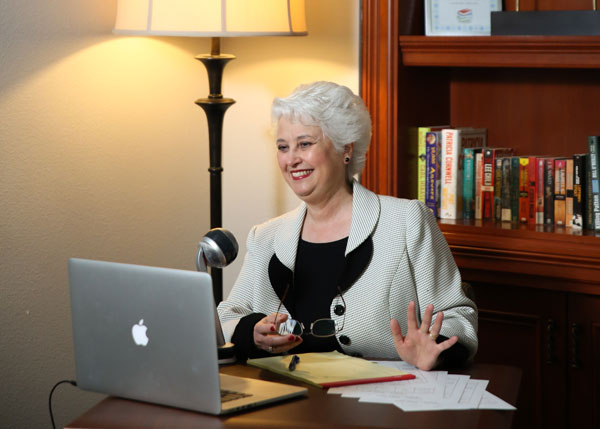 In September 2013, I began hosting "Born to be Breastfed" on VoiceAmerica. A new episode is broadcast online every Monday at 6 p.m. ET. But you don't need to tune in live – you can listen anytime, anywhere! "Born to be Breastfed" podcasts are available completely FREE. In each one hour weekly episode, I aim to bust through the myths and clarify the facts about breastfeeding and beyond!
If you're new to "Born to Be Breastfed," here are some tips to get you started:
What is a podcast?
Not familiar with a podcast? It's like a radio show. Each episode is different and I offer a variety of topics with a diverse group of guests. I've had notable guests like Dr. James McKenna and Nils Bergman. I also give practical tips like traveling with infants, human milk donation, and health and wellness.
If you're planning to take the IBLCE™Exam, be sure to listen to a recent episode on exam requirements and guidelines.
Choose how to listen
"Born to be Breastfed" podcasts are available via the Podcasts section of the Marie Biancuzzo site, VoiceAmerica site, or through the Podcast app.
iPhone, iPad, or iPod Touch: Listen in using the built-in Podcasts app
Computer: Open the iTunes Store and use the podcast directory to search for "Born to Be Breastfed."
Subscribe!
Subscribing will notify you when "Born to Be Breastfed" has a new episode available so you don't miss out on a single topic.
Subscribe using your favorite podcast app or player. Some players notify you if you add the show to your "Favorites" or library.
Podcast app
After you have found "Born to Be Breastfed" on the app, hit "Subscribe" on the podcast page. In order to play a podcast, tap on the episode. You can also download an episode by tapping the iCloud icon. Manage subscriptions and play episodes through My Podcasts.
iTunes Store podcast directory
Once you locate the "Born to Be Breastfed" page, click "Subscribe" for future notifications of new episodes. You can also stream individual episodes through the iTunes store, or play downloaded episodes through the Podcasts section of your iTunes Library.
For more information about how to listen using Apple products, click here.
Practical tips
Earbuds may be good when you're on the go, but if you want to listen to podcasts while at home, speakers are the answer. Don't have an external speaker? A low-tech trick to amplify the sound from your phone is to place it in a bowl or mug speaker-side down.
Keep episodes of particular interest in your downloads list to listen to again as needed, whether in part or in entirety. This is particularly helpful for exam prep episodes.
Subscribe Marie's Insiders Club! If you already have an account at MarieBiancuzzo.com, simply login and navigate to the My Account page to see the Insider's Club area. If you need to create an account, click here. Each month, we recap episodes and provide links to the resources mentioned on the podcast in a handy format delivered to your email inbox.
I hope you'll tune in to "Born to be Breastfed" every week and let us know your favorite episodes! If you think a friend or colleague would benefit, please share!
Do you have favorite past episodes? What are some topics you'd like to see me tackle on upcoming episodes? Please share your thoughts and ideas below!
Share this